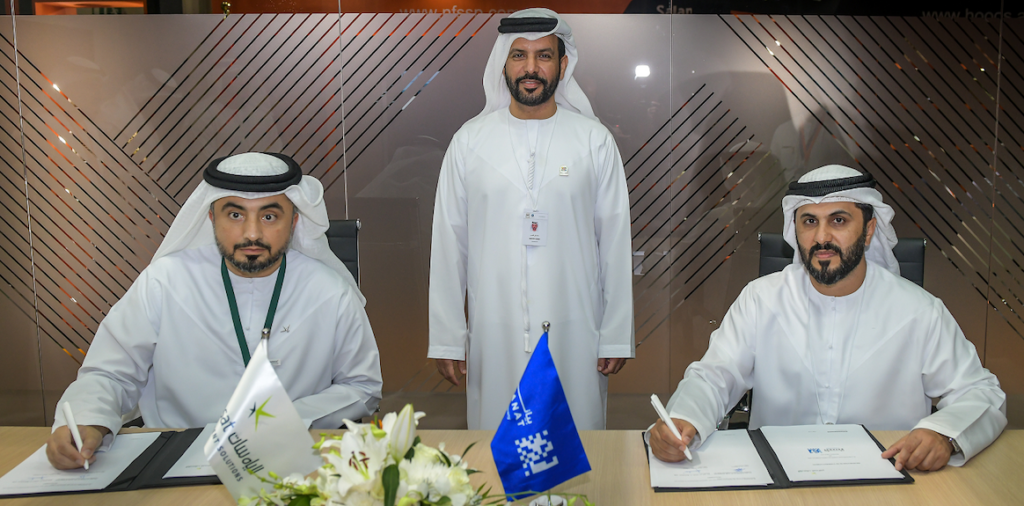 London, 24 February 2023. – Bayanat, a AI-powered geospatial solutions provider, signed a Memorandum of Understanding (MoU) with AI Yah Satellite Communications Company (Yahsat), the UAE's flagship satellite solutions provider listed on the Abu Dhabi Securities Exchange, to develop an in-country space programme. 
The strategic partnership was announced on the 23 of February at IDEX 2023 and is aiming at establishing and operating a strategic earth observation partnership within the UAE which includes Synthetic Aperture Radar (SAR) and optical imagery satellite capabilities. 
The MoU will make use of Bayanat's experience in remote sensing capabilities and data analytics, and Yahsat's proven capabilities spanning satellite space technology.
The global market potential is estimated to stand at US$ 4 billion for optical and SAR data combined. This partnership aims to consolidate the companies' synergies leading to in-country manufacturing and managed services. 
"We look forward to our partnership with Bayanat to further expand the scope and services available within the remote sensing and earth observation segment in the UAE," says Ali Al Hashemi, Group CEO of Yahsat. "This agreement will further establish the nation as a global hub for space science and technology and is aligned with our strategy to prioritise segments with strong anticipated growth and development."
As a trusted partner for the UAE Government, Yahsat is committed to expanding services within the segment, driven by an increasing demand for advanced, sophisticated, and secure technology that can support growing needs for key government clients.