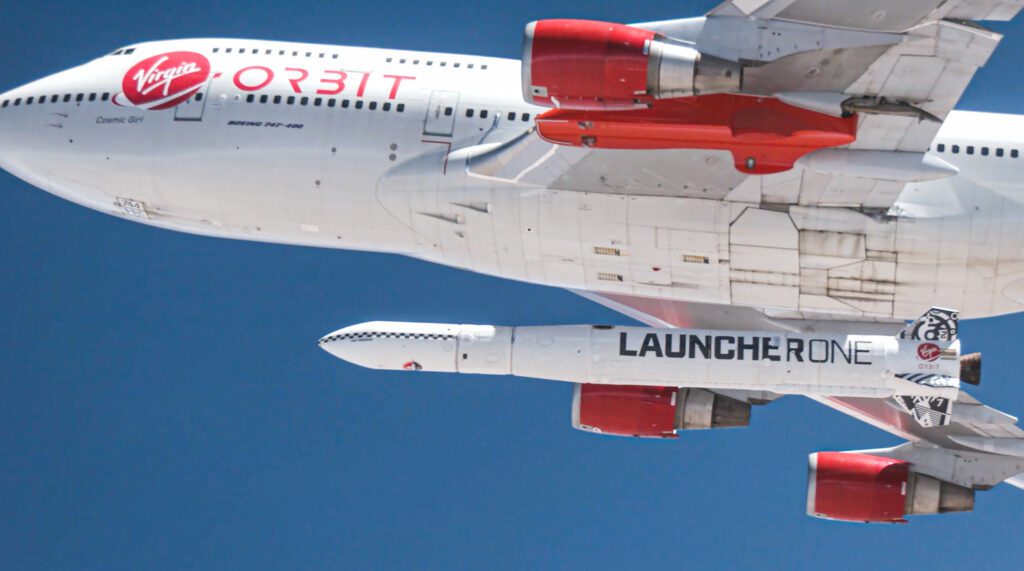 Edinburgh / Long Beach, California, 13 January, 2023. – Virgin Orbit has provided an update on why the first horizontal orbital launch from UK soil failed on 9th January. The company says that the preliminary analysis of data is starting to shed light on the anomaly.
The Start Me Up mission was conducted by Virgin Orbit's LauncherOne system, air-launched from Cosmic girl, a modified Boeing aircraft. The launch took place from Spaceport Cornwall, UK. Pre-launch operations and take-off went as planned and Cosmic Girl successfully released the rocket.
The rocket's first stage engine successfully completed the stage one burn, which is confirmed by initial data assessments. Furthermore, fairing separation occurred per the planned mission timeline as well. However, the upper stage experienced an anomaly at an altitude of about 180 km, prematurely ending the mission. The rocket components and the payload it was carrying fell back to Earth.
Virgin Orbit's engineers and review board collected a huge quantity of data during the mission, and started their analysis immediately after detecting the anomaly. The company initiated a formal investigation led by aerospace veteran Jim Sponnick, and Virgin Orbit's Chief Engineer and Vice President of Technology Development, Chad Foerster. The fault analysis, investigation and the completion of required corrective actions are planned to be completed prior to the next flight.
Virgin Orbit is scheduled to launch again from Mojave Air and Space Port in California while it also anticipates returning to Spaceport Cornwall for additional launches.