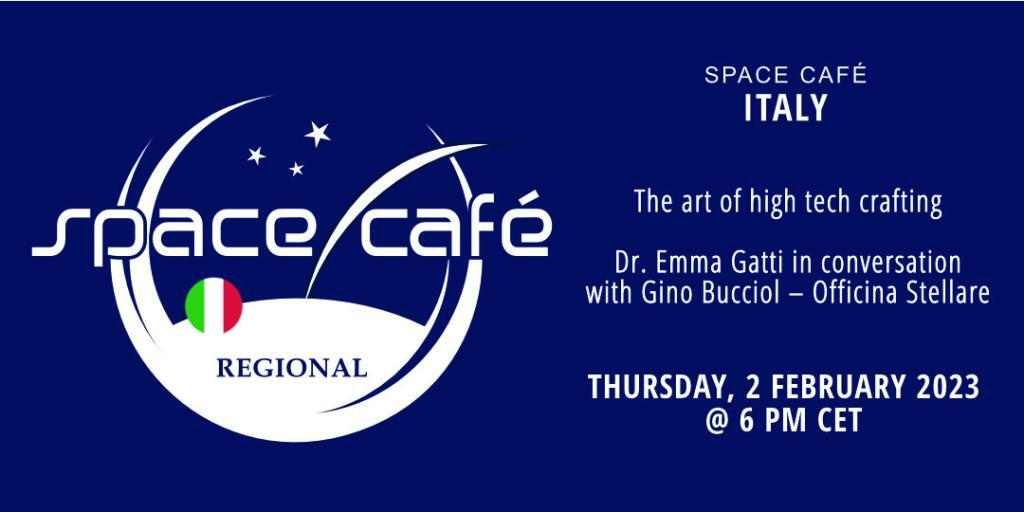 This Space Café Italy will feature Gino Bucciol , Officina Stellare's Co-Founder and Chief Business Development Officer, in conversation with Dr. Emma Gatti, Editor-in-Chief and correspondent of SpaceWatch.Global for Italy.
The art of high tech crafting
The seventh episode of Space Café Italy, an original Space Café series dedicated to the Italian space market, will feature a unique company in the space panaroma. Well known internationally for its opto-mechanical systems and cutting-edge telescope lenses, Officina Stellare has become a symbol of that unique Italian craft that merges state-of-the art technology with design and top-level manufacturing.
Editor in Chief Emma Gatti will interview Gino Bucciol, Officina Stellare's Co-Founder and Chief Business Development Officer, to hear directly from him the story of this unique manufacturer, based in a small town in Veneto far away from the big cities, and yet, listed on the Euronext Growth Milan market, on the Milan Stock Exchange, and often on the covers of glossy magazines.
What's the secret of its success? And what do they have to teach us about the space market?
To know more tune in on Thursday the 2nd of February at 6 pm CET time for a chat with Emma and Gino.
The audience will have an opportunity to ask questions in dialogue with Gino Bucciol.
This Space Café Italy will be conducted in Italian.
SpaceWatch.Global is a Europe-based digital magazine and portal for those interested in space and the far-reaching impact of the space sector.
Reserve your place today.