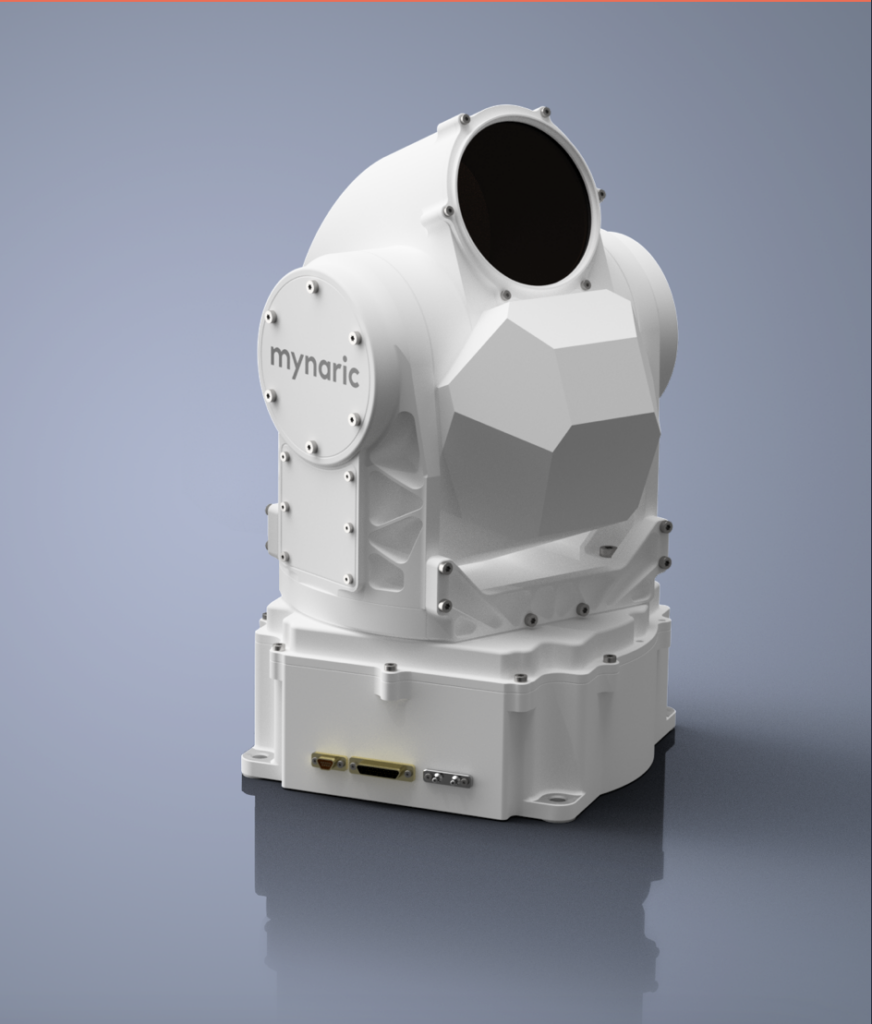 Edinburgh / Los Angeles, California, 12 January, 2023. – Optical communications terminal producer, Mynaric, entered into a definitive agreement with an undisclosed US-based customer for the delivery of CONDOR Mk3 optical communication terminals. The order has a value of approximately US $24 million.
Mynaric's optical communications terminals are designed for cross-plane inter-satellite connectivity, space-space, space-air and space-ground communication. The satellites use laser communication networks to provide secure connectivity from the sky, enabling ultra-high data rates and long-distance data transmission.
The CONDOR Mk3 Optical Communication Terminal is capable of high-performance, high-bandwidth, secure and reliable satellite communications, according to Mynaric. It supports link distances greater than 10,000 km with a flexible data rate coverage of up to 100 Gbps.
CONDOR Mk3's key features include fast acquisition time, configurable Laser Ethernet Terminals (LETs) and seamless link configuration and interoperability across various optical communication terminals. It also has a highly modularized design, an option for Dual or Quad configuration for reduced power consumption and reduced mass. Mynaric claims that CONDOR Mk3 is able to withstand high micro-vibration environment and extended temperature ranges.