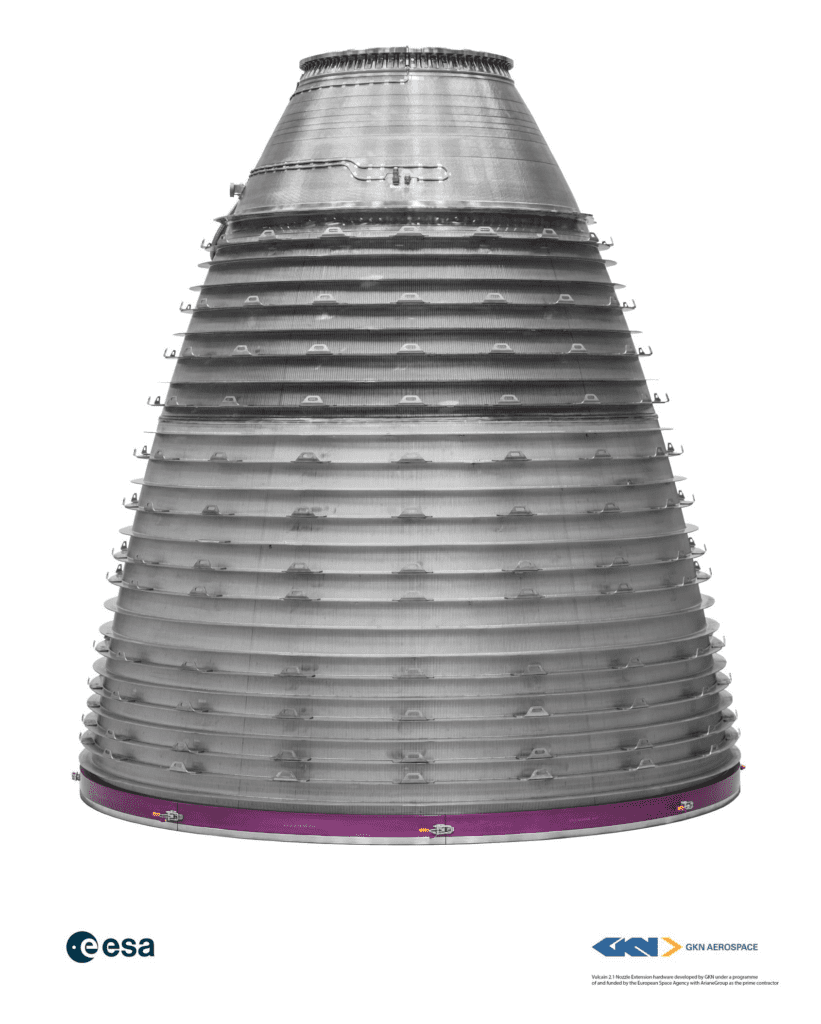 Ibadan, 23 December 2022. – GKN Aerospace has signed a contract with ArianeGroup to supply the next phase of Ariane 6 turbines and Vulcain nozzles. The contract includes the manufacturing and supply of units for the next 14 Ariane 6 launchers, which will begin production until 2025.
GKN Aerospace is currently focused on industrializing and integrating novel, innovative technology into its Ariane 6 products. This includes the nozzle channel wall, which will consist of all-new technologies in a flight application. The Company has continuously improved its designs and will further mature them into its center of excellence. According to the Company, this is essential to prepare for increased production in the next phase of launcher exploitation.
"Signing this contract is an important step ahead, not only for GKN Aerospace and the launcher activities in Sweden but for the entire Ariane 6 program," said Martin Velander, GKN Aerospace Launcher Engines Program Director. "It reinforces that Swedish participation is key to the future of the launcher and European space exploration."
Stephane Nogatchewsky, Head of Procurement of ArianeGroup, said, "following the signature of the exploitation contracts with Sabca, Airbus Spain, Europropulsion, Avio, and MTAerospace, this contract with GKN Aerospace is a new and key step towards a strong Ariane 6 European team."
"While the inaugural flight of Ariane 6 is getting closer and the industrial ramp-up is intensifying, this collaboration is a positive and critical milestone for the future of Ariane 6 operations. Also, unifying European actors is paramount to ensuring further A6 industrial robustness and competitiveness and preserving European autonomous access to space."
The Ariane 6 program is the only European asset that allows independent access to space for strategic missions. It also provides the flexibility to launch heavy and light payloads to a wide range of orbits for applications such as Earth observation, telecommunication, meteorology, science, and navigation.