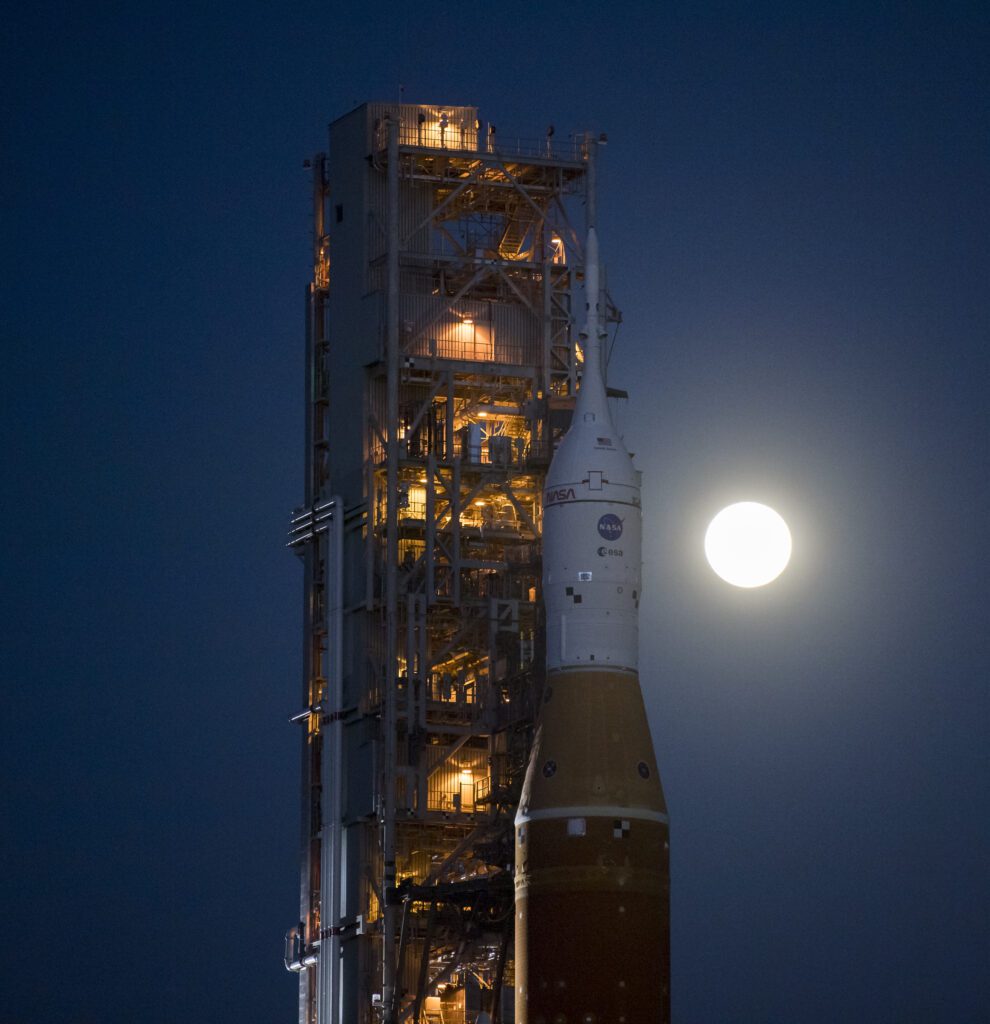 Ibadan, 12 December 2022. – Yesterday, December 11, 2022, marked the end of the first Artemis mission as NASA's Orion spacecraft splashed down in the Pacific Ocean at 17:40 GMT/18:40 CET after traveling around the Moon and farther than any spacecraft designed to carry humans and return them to Earth.
Just 40 minutes before splashdown, and having delivered Orion safely back to Earth, the European Space Agency (ESA) 's European Service Module (ESM) with its Crew Module Adapter detached from the capsule. As planned, the ESM burned up harmlessly in the atmosphere as the Orion Crew Module guided itself through re-entry, orienting the capsule with its thrusters, releasing its three parachutes, and splashing down off the coast of San Diego, USA. Recovery teams are collecting the capsule.
Artemis is the international lunar exploration program that is taking humankind to the Moon. This first mission provided the first test of both NASA's Space Launch System (SLS) and the Orion moonship, which the ESM's 33 engines propelled beyond the Moon and into deep space. Future European Service Modules will provide electricity, propulsion, cabin thermal control for astronauts on lunar missions, and a breathable atmosphere and drinking water.
"The European Service Module has performed beautifully," said ESA's mission manager Philippe Deloo. "The first Artemis mission's goal was to test the spacecraft and put it through its paces. So, we used Orion and its European Service Module to do maneuvers and operations that we would not necessarily need for a crewed mission. But we wanted to push the spacecraft on its first mission."
"The NASA and ESA teams in flight operations have been working round the clock throughout the 25-day mission to learn how the Orion spacecraft behaves and carry out additional tests because it was performing so well. With confidence and great results from the astounding engineering and knowledge in the Orion teams on both sides of the Atlantic, I've enjoyed being part of such an exceptional mission."
The next ESMs are already in production. Airbus delivered the second one for Artemis II, which will take astronauts around the Moon to the Kennedy Space Center in 2021. Airbus will deliver ESM-3 next year, and ESM-4 is already in production at ADS Bremen. Further down the line, the fifth service module structure is ready to leave Thales Alenia Space Italy (Turin) for Bremen.