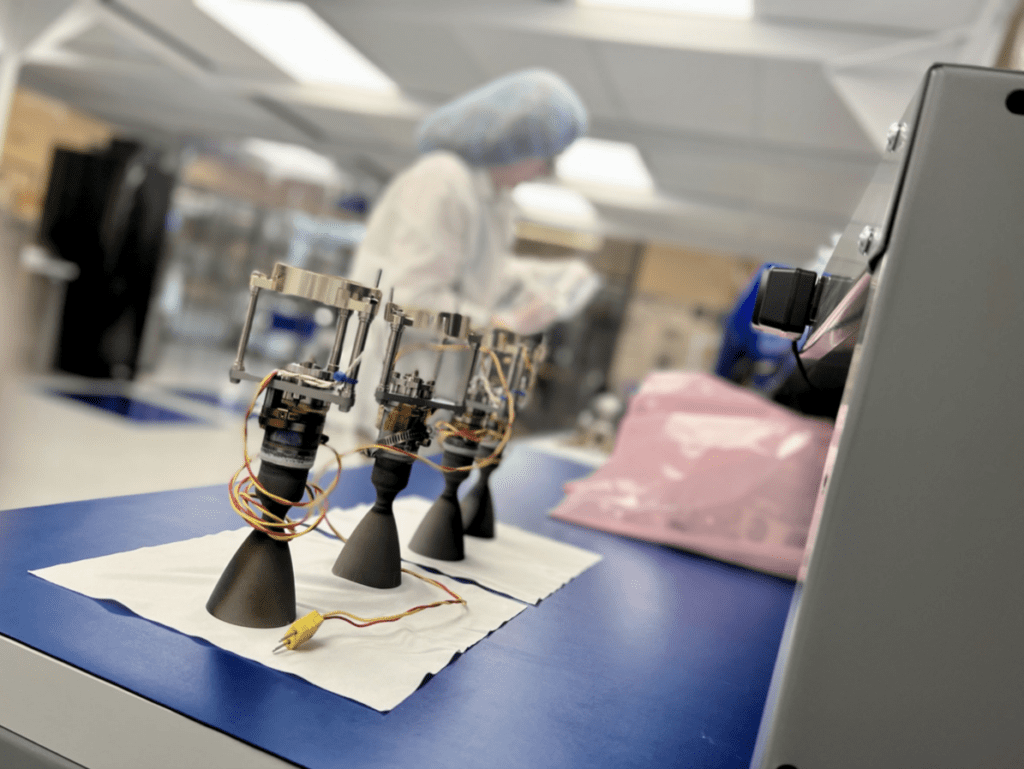 Edinburgh / Burlington, Vermont / Bremen, Germany, 16 November 2022. – Propulsion systems provider Benchmark Space Systems, has almost tripled its team from 30 to 83 staff members and boosted its five-year production capacity to one-thousand engines to meet rapidly rising demand for its mission-proven thrusters, the company said.
The company has booked over 250 engine orders while hiring new key executives Wesley Grove, Senior Operations Manager and Matt Bradley, Vice President of Finance. Furthermore, Benchmark appointed Kent Frankovich as Vice President of Electric Propulsion and expanded its Guidance, Navigation and Control (GNC) software engineering team. 
The latter will further develop the SmartAIM GNC for cubesats and microsats powered by Benchmark's Halcyon chemical and Xantus electric metal plasma thrusters. 
The company is also launching propulsion system production at the Westcott Innovation Centre, its new UK manufacturing and test facility. The first engines produced by the firm in the UK will be the Halcyon Avant bipropellant systems designed for Space Forge satellites. These spacecraft will return space-made products back to Earth.