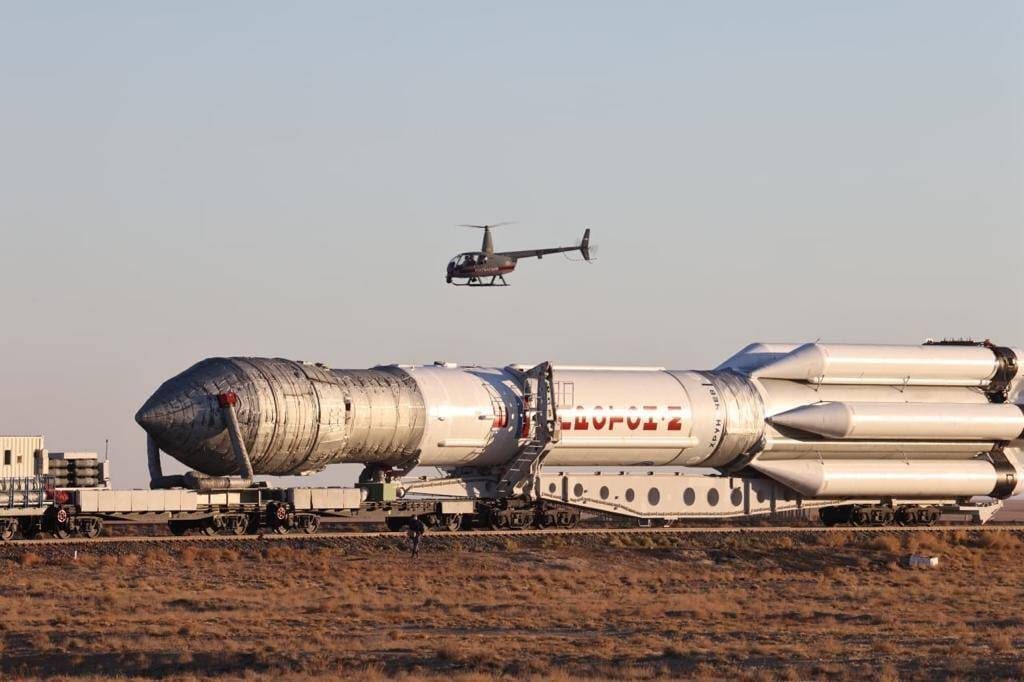 Edinburgh, 14 October 2022. – Baikonur Cosmodrome, Russia's Proton-M launch vehicle, delivered the Republic of Angola's Angosat-2 telecommunications satellite into its designated orbit, Roscosmos said.
Angosat-2 was built by the Roscosmos enterprise to replace Angosat-1 launched from Baikonur spaceport in 2017. Angola lost contact with the satellite the day after its launch.
AngoSat-2's design is based on the Express-1000N platform developed by Russia's Reshetnev Information Satellite Systems Company. Meanwhile, the payload module maintaining communications in the C, Ku and Ka frequency bands was delivered by Airbus. The telecoms satellite will begin operations 90 days after launch and is planned to be operational for 15 years.