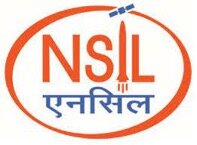 Budapest / Sriharikota, 25 October 2022. – OneWeb confirmed the successful deployment of 36 satellites launched by ISRO (Indian Space Research Organisation) and NewSpace India (NSIL), from the Satish Dhawan Space Centre (SDSC- SHAR) in Sriharikota, India, OneWeb said. This is the first ever commercial launch of LVM3 with a heavy payload to low Earth orbit (LEO).
OneWeb's satellites separated successfully from the launch vehicle and were deployed in nine phases with precision. The C25 stage handled the operation successfully, using in-house built inertial navigation systems.
This was OneWeb's 14th launch, expanding the constellation to 462 satellites out of the planned 648 LEO fleet. With only four more launches to go, the satellite constellation will deliver high-speed, low-latency connectivity globally. OneWeb aims to deliver connectivity in India and South Asia, particularly to the underserved communities.