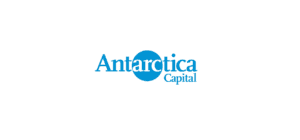 Edinburgh / New York, 8 August 2022. – International private equity firm, Antarctica Capital (Antarctica), acquired a controlling interest in geospatial intelligence company, Descartes Labs, providing solutions for commercial and government clients. Antarctica's portfolio comprises companies such as new space, data analytics and digital infrastructure.
Descartes Labs analyzes geospatial, remote sensing, and various complementary data sets. The company uses the intelligence to enable sustainable sourcing best practices, commodity price forecasting, and efficient mineral exploration. Users benefit from automated geospatial imagery analysis with the help of the company's SaaS (software as a service) platform. 
The technology enables planetary scale analysis led by artificial intelligence and machine learning. Descartes Labs Government curates, normalizes, and fuses multi-source data at the speed of mission. The service provides actionable insights and autonomous tipping and cueing solutions.
Antarctica operating partners Richard Davis will serve as Chief Executive Officer and Graeme Shaw will serve as Chief Operating Officer of Descartes Labs, Antarctica said. Both Mr. Davis and Mr. Shaw have decades of satellite technology, data analytics and corporate finance experience. Antarctica said it intends to maintain Descartes' current business, while also providing the capital and expertise to ensure the company's growth.