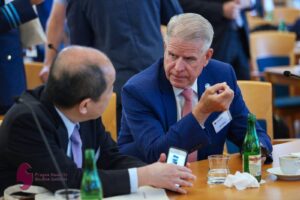 In this Space Café Radio – SpaceWatch.Global Senior Editor and Space Café Italy Host Dr. Emma Gatti spoke with Joe Dodd, Senior Vice President and Corporate Development of LinQuest Corporation, during the 6th Space Security Conference, held in Prague between the 19th and the 22nd of June 2022.
The conference is organized by PSSI, the Prague Security Studies Institute, and is part of a series of high-level international Space Security conferences designed to advance decision-making within the security domain among allies. This is an unclassified gathering of military allies and national security experts and it's very unique in its style and content, because it openly discusses about security issues related to the current geopolitical climate with people directly involved in dealing with security issues, thus creating an ideal set-up for dialogue and ideas exchange.
In particular, this year's theme was "The Global Space Competition: Security, Markets and Sanctions" and it deals with China, Russia, the imposition of sanctions on space companies, and of course space behavioral norms from a defense point of view. This episode was supported by PSSI, the Prague Security Studies Institute, which organized the 6th Space Security Conference and the entire PSSI Space Security Conference Series launched in 2011.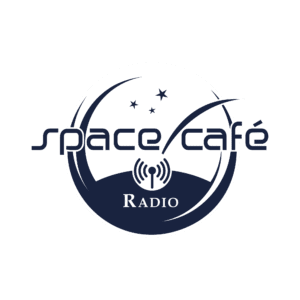 Space Café Radio brings you talks, interviews and reports from the team of SpaceWatchers while out on the road. Each episode has a specific topic, unique content and a personal touch. Enjoy the show and let us know your thoughts at [email protected]!