by Frantisek Avrat
Space-based deliverables and services have become an integral part of life in most of the developed world. The space domain has witnessed a rapid increase in commercial capabilities and a growing number of nations worldwide are seeking to acquire space-derived benefits and in-house competences. Space thus is a dynamic environment, and it introduces new networks, partnerships, and interdependence within the industry itself, as well as new security challenges, many of which are still awaiting thorough policy-level scrutiny.
Russia's unprovoked war against Ukraine has highlighted the intersection of three critical issues that have intensified the space security debate: military aggression and information space manipulation, the critical importance of space systems in this conflict, and the use of economic and financial (E&F) tools for both punishment and deterrence. Vladimir Putin's aggression raises the spectre of China pursuing a similar belligerent course vis a vis Taiwan or the South China Sea. Any such action would inevitably implicate the use of space assets and operations.
What the West needs to counter such behaviour is  a model anchored in democratic principles and values
The private sector has a significant role to play in shaping the conflict on the ground as well as the post-war space environment. Commercial Intelligence, Surveillance, and Reconnaissance (ISR) capabilities are being used for tactical planning, such as understanding the order of battle. They are also bringing the world a clearer view of the deliberate attacks on the civilian population and building the dossier for war crimes.
The West, rather than escalating the war with a military response, has opted for arming Ukraine and the imposition of economic and financial sanctions against Russia. If successful, a heavy price will be inflicted on the Russian economy over time. Putin's ability to finance the invasion and curtail a deteriorating domestic standard of living simultaneously will be strenuous.
The question becomes: Can the economic and financial domain serve as a major new source of leverage in allied efforts to respond to irresponsible and malevolent behaviour in space? The answer is certainly "yes" if developed steadily and well in advance of a true space crisis.
There is also a more subtle, longer-term competition taking place in the space domain – the competition for global space leadership. Authoritarian space powers, notably China and Russia, have employed unfair trade practices in a non-market and often non-transparent approach to space cooperation, creating debilitating dependencies on the part of the recipient countries, and even space sector capture. These E&F practices are often driven by strategic considerations and the effort to acquire influence over the nascent space sectors of the countries involved.
Such behaviour on the parts of China and Russia not only distorts the space economy and violates free-market principles, but also binds recipient countries into political alliances with these authoritarian space powers. As western democracies are often encumbered by time-consuming procedures, diligence, and bureaucracies, it is nearly impossible to compete with agile, state-controlled companies largely driven by strategic impulses.
What the West needs to counter such behaviour is  a model anchored in democratic principles and values which can deliver better technology, sustainability, and respect for independence and sovereignty. Moreover, fostering these kinds of free-market space partnerships by allies will bolster alliance security, properly shape global standards and norms and defeat malign authoritarian space initiatives in multilateral fora.
On 19 – 21 June 2022, the Prague Security Studies Institute is holding its 6th Space Security Conference, entitled "The Global Space Competition: Security, Markets and Sanctions" where these topics will be discussed by leading space security experts, senior policy and military officials, and select industry representatives. For more information on this upcoming event, please visit https://www.spacesecurity.eu/.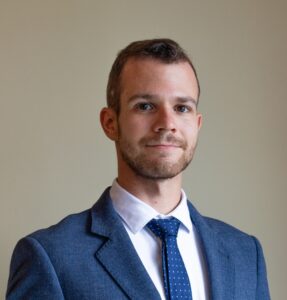 Frantisek Avrat is a Project Assistant with Prague Security Studies Institute's Space Security Program.
Mr. Avrat holds a Bachelor's degree in China Studies from Masaryk University and a Master's degree in Asia Pacific Studies from National ChengChi University in Taiwan. Currently, he is pursuing the Erasmus Mundus Master's degree in Intelligence, Security, and Strategic Studies. His main areas of interest are space security, the role and tactics of the People's Republic of China in the international system, and emerging disruptive technologies.