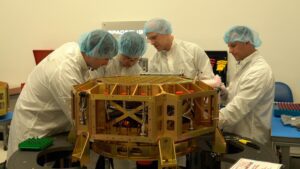 Edinburgh / San Francisco, 28 March 2022. – SpaceX decided to end partnership with launch services company Spaceflight, after years of close cooperation.
SpaceX sent an email to companies taking part in its rideshare missions, saying that it will no longer be flying or working with Spaceflight after the current missions concluded. Spaceflight was notified of the decision by text and said they were not given any insight into the details the decision was based on.
In December, SpaceX had to remove a Spaceflight Sherpa tug from the Falcon 9 Transporter-3 rideshare mission due to a leak. SpaceX then refused to fly another Sherpa tug scheduled to launch in April due to concerns about unrelated environmental factors.
Companies relying on Spaceflight to integrate satellites for SpaceX rideshare missions now have to find other ways to launch their satellites. Rideshare providers make the deployments that would cost over US $1 million per payload if booked directly with SpaceX, more economical. Spaceflight has already found alternative launch providers for all the affected satellites.