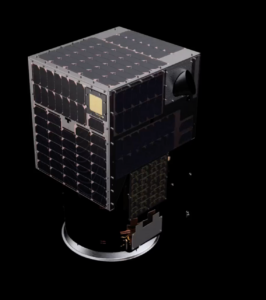 Edinburgh / Charlotte, 7 January 2022. – Satellogic, a vertically integrated geospatial company specialising in sub-meter resolution satellite imagery collection, announced it will be constructing a high-throughput satellite manufacturing facility in the Netherlands. The new facility in Berkel en Rodenrijs is expected to accelerate satellite manufacturing.
The area is known for its large number of skilled labor and the proximity to The Hague, Delft, and Rotterdam means a good logistic support. Also, 80% of all Dutch space activities take place in the region. The 4700 square meter location will accommodate manufacturing, assembly, integration, and testing equipment. The site will have logistics capabilities, storage facilities, office and meeting space for approximately 80 people as well.
The lead of operations at the new facility will be Satellogic's VP of Manufacturing Operations, Gustav Wenhold. The construction of the building is to be completed by the end of this month. Production is expected to start in Q2 2022 with full production capacity of 25 satellites per quarter reached by Q3 2023.
Satellogic's current Assembly, Integration, and Test facility in Uruguay, with a capacity of 24 satellites per year, will stay operational. The site will later function as a pilot plant to introduce new technologies. Satellogic also announced to become a public company by combining with CF Acquisition Corporation under ticker symbol SATL.