by Blaine Curcio and Jean Deville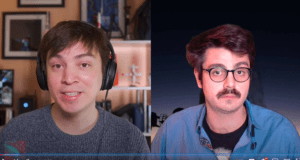 As part of the partnership between SpaceWatch.Global and Orbital Gateway Consulting we have been granted permission to publish selected articles and texts. We are pleased to present "Dongfang Hour China Aerospace News Roundup 13 – 19 December 2021".
Hello and welcome to another episode of the Dongfang Hour China Aero/Space News Roundup! A special shout-out to our friends at GoTaikonauts!, and at SpaceWatch.Global, both excellent sources of space industry news. In particular, we suggest checking out GoTaikonauts! long-form China reporting, as well as the Space Cafe series from SpaceWatch.Global. Without further ado, the news update from the week of 13 – 19 December 2021.
1) Expace Faces Growing Pains with another Kuaizhou-1A failure
Jean's Take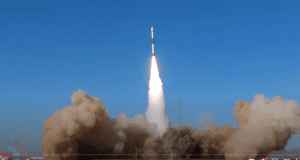 Expace, the commercial launch spin-off of aerospace SoE CASIC, based in the city of Wuhan, failed its most recent launch attempt of the Kuaizhou-1A rocket on December 14th, carrying two satellites of the satellite company Geespace, the GeeSAT-1A and GeeSAT-1B. And unfortunately, as it's often the case with Chinese failures: no videos, few images, little to no communication from the company for now.
This failure is most definitely a big setback for Expace, as this represents the 2nd failure of the Kuaizhou-1A in 15 months, and brings the reliability of the rocket down to 86% (12 out of 14). This level of reliability is not unusual for commercial small lift rockets (–> comparable with Electron 20/23), but still a major hit for the leading commercial launch company in China, which was up to now praised for the irreproachable reliability of its Kuaizhou rockets (100% until Sept 2020).
Add to that the fact that they also had a failed maiden launch of the KZ-11 in July 2020, this suggests that Expace could be facing some defiance from satellite companies in the months to come, and increasing insurance premiums.
And perhaps even for serious for Expace, this comes at a time when other competing commercial launch companies in China, while still lagging behind, are catching up very fast:
Galactic Energy with the 2nd successful launch in a row of the Ceres-1 rocket last week, and which is planning 5 more launches in the coming year (which is equal to the max that Expace has ever done in a single year, backin 2019!)
iSpace will likely attempt further launches of their Hyperbola-1 solid-fueled rocket in 2022, despite the setbacks with the failed 2nd and 3rd launches.
CAS Space plans to launch their ZK-1A solid-fueled rocket in March 2022. This rocket is much larger than the aforementioned rockets, with a payload capacity of 1.5t into LEO, representing direct competition for the Kuaizhou-11 that Expace has yet to launch successfully.
There are some recent fast-movers as well, such as Space Pioneer which should attempt a first launch of their Tianlong rocket in 2022, as well as Rocket Pi with Darwin-1 rocket, which I'll talk about in more detail at the end of the episode.
There's also the medium-lift liquid-fueled rockets coming from iSpace, Landscape and Galactic Energy, that are bound to perform their maiden launches in the coming 12-24 months; which is a segment that Expace does not really cover (although they have mentioned in the past vague projects around a liquid-fueled Kuaizhou-2).
So overall, this failure is a major one for Expace, and highlights once again how space is hard, although this should not put them out of business, especially since they are backed by a large SoE like CASIC.
Beyond Expace, this is also a major setback for the owner of the payloads, the satellite company Geespace. Blaine, do you want to tell us a bit more about this company led by Li Shufu, a person sometimes dubbed "the Elon Musk of China"?
 2) A setback for Geespace, the manufacturer of the GeeSAT-1A and 1B satellites
Blaine's Take
A small point before digging into Geespace, this launch failure is particularly troubling for the lineup of Chinese satellite manufacturers waiting to deploy their constellations. We have heard from multiple such manufacturers that the main bottleneck right now for them is the lack of consistent launch access, with several companies expressing high hopes that Expace can ramp up production of the Kuaizhou rocket series and help to reduce some of the launch backlog. With this 2nd KZ-1A failure in their last 5 KZ-1A attempts, it will likely be back to the drawing board for some time for Expace. A reminder that after their last KZ-1A failure, it took Expace just over 1 year to return to flight….so the delay could be awhile, and to Jean's point, this may create an opening for the other commercial launch players.
Getting to the GeeSpace impact, this is clearly an unfortunate development for the company, which has seen some fits and starts with its highly ambitions space program up until now. To review a little bit: GeeSpace's parent company, Zhejiang Geely Holdings Group, is arguably China's leading private automaker, with a market cap of around US$30B, 80,000 employees, and sales of around 1 million vehicles per year. ZGHG, owns, among others, 51% of Lotus, 100% of Proton and Volvo, and a pretty big stake in Daimler, making it not only one of China's largest private automakers, but also arguably its most international.
The company Chairman, Li Shufu, has a net worth of >US$20B, and is, to Jean's earlier point, one of the figures whose name is thrown around as a "Chinese Elon Musk" (for a great deep-dive of Li, recommended article from Reuters earlier this year). Among other things, Li is a member of the National People's Congress, and is rumored to be close to China's President, Xi Jinping, given the latter's 5 years spent governing Zhejiang Province, the home of Geely.
Li has, for some years, been talking about turning Geely from a car manufacturer into an "autonomous mobility service provider", with one of the enabling factors of this transformation being the launch of an enhanced navigation satellite constellation to enable more accurate location-based services for their vehicles.
While Geely's core business is far from the space sector, the company has put an impressive amount of resources into its satellite manufacturing and constellation business. This included an announcement to invest RMB 2.27B (US$326M at the time of the announcement, US$356M today) into a highly automated satellite factory in Taizhou, Zhejiang Province, with the factory planning to have a production capacity of 500 satellites per year with only 300 employees. The factory plans to implement certain production capabilities from the automotive sector to allow for mass manufacturing of satellites.
It has also included acquiring CAS spinoff satellite operator Space-OK, and installing its former CEO, Wang Yang, as CEO of Geely's space industry subsidiary, GeeSpace (时空道宇). An interview from last month with Wang revealed some insights about the recent launch, including the fact that the two failed satellites were apparently based on the GSP100 satellite platform, GeeSpace's mid-sized satellite platform of some few hundred kg with a useful life of 5-7 years.
Final interesting point from the interview with Wang is that GeeSpace's team includes at least 10 experts that worked on the BeiDou 3rd generation satellites (presumably very important for enhanced navigation satellites), and that of the <100 satellite platforms that have been developed in China over the past couple of decades, GeeSpace has experts who have worked on more than 40 of those platforms. Seemingly an impressive collection of talents, and one of the more well-resourced commercial satellite manufacturers in China.
So, where does this week's launch failure leave GeeSpace, and what to expect moving forward? The company has been vocal in the approvals they've received for things such as mass manufacturing of satellites, for which they got the green light in early 2021. Their enhanced navigation constellation is by its nature a regulatorily tricky proposition in China, with satnav historically being under the purview of the government, so the fact that they have also been able to reach the launch site, failure notwithstanding, is an indication of regulatory support, or at a minimum approval. The company announced in late September 2021 that they had begun satellite batch manufacturing, indicating that if the launch cadence gets good enough, they should be able to roll out their constellation pretty efficiently. Finally, a small but relevant detail, the company significantly revamped their website sometime in the last couple of months, with the new site being a lot more interactive, deep, and detailed, which may be a small sign of Geely's increasing emphasis on their space business.
Ultimately, the launch failure is definitely a setback for GeeSpace, with the company having hoped to verify various technologies on these two satellites in advance of a larger-scale rollout of their constellation. However, the company has the money, infrastructure, and political capital in place to move forward quickly once all the pieces have fallen into place. It's also noteworthy that GeeSpace has identified a pretty clear target market for their constellation, namely the company's vehicles.
That being the case, despite the recent setback, we remain bullish on GeeSpace to deploy its constellation over the coming years….now the only question is whether they'll be using the Kuaizhou rockets ever again, or whether, to Jean's earlier point, they will start working with the rapidly-growing cohort of competent commercial launch companies, of which we saw one more make headlines this week…
3) Rocket Pi performs a suborbital flight and closes a new round of funding
Jean's Take
Let's do a brief update on Rocket Pi, a launch company mentioned earlier in the episode, and which has completed several milestones in recent days.
But first, some background on this rather unknown Chinese company. According to most accounts, the company was founded in December 2020 in Huzhou, and the company is planning to develop two rockets: the Darwin-1 two-stage small lift liquid-fueled rocket, capable of putting 270 kg into LEO, and a larger version with strap-on boosters, possibly called the Darwin-2, able to put 2t into LEO. The company also has offices in Beijing, which are reportedly R&D facilities.
Over the past 3 months, things have been accelerating for Rocket Pi, suggesting that the company could be becoming one of the fast-movers of Chinese commercial launch. As we reported barely a month and a half ago, Rocket Pi signed an agreement with rocket engine manufacturer Jiuzhou Yunjian to purchase their Lingyun and Longyun reusable methalox liquid-fueled engines, which would power the Darwin-1 rocket. And rocket engines being the single most difficult part of the rocket to design, this will definitely accelerate the development of the Darwin-1 rockets, especially since the engines of JZYJ seem to be reaching maturity with many hot-fire test runs in the recent year or two.
But moving on to the new stuff: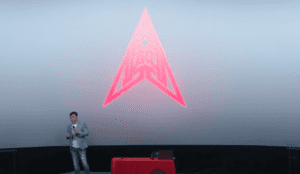 In early December, they raised a new round of funding worth "tens of millions of RMB", in an angel+ round, from a fund called "Hainan Thousand Billion Investment Fund" (海南千亿投资基金), as well as municipal investment funds from the city of Suzhou. The interesting part in all of this is that, likely due to the support of the local government in Suzhou, this apparently has justified Rocket Pi leaving Huzhou and setting up their company in Taicang, Suzhou. From the public information currently available, it seems that Suzhou will be the manufacturing center of the company, while Beijing and Shanghai offices will be in charge of R&D.
This game of geographic musical chairs is not unusual for Chinese companies, especially the capex heavy ones like launch which are happy to move to places in exchange of local funding and support. We've seen for example Deep Blue Aerospace move activities from Beijing to Nantong, and in the interview of Galactic Energy in the last episode, Galactic Energy mentioned that their move from Beijing to Jianyang, Chengdu was also motivated by strong support from the local government.
Now one last recent success regarding Rocket Pi, and perhaps the fact that makes them a bit different: beyond the launch activity, they also plan to develop and provide micro-gravity experiment services. This would start with a commercial micro-gravity platform called Sparkle-1, which they actually successfully launched for the first time on December 13, onboard the Huayi-1 suborbital rocket, a rocket provided by an absolutely stealthy launch company in Shaanxi which we can talk about in a different episode. Apparently the launch went well: it reached 250 km, the microgravity levels obtained were or 0.0001g, the telemetry parameters were normal, the biological payload was working normally.
Rocket Pi strongly believes in the commercial microgravity business. It is already preparing the second commercial launch of the Sparkle-1 platform, apparently with Shanghai Jiaotong University and Ruijin Hospital; and "further launches of Sparkle-1 are to be expected in 2022".
Talks about the commercialization of microgravity platforms and experiments aren't new, and are some of the reasons behind why we have recently seen a surge in commercial space station projects in the US. And speaking of which, if things work out as planned, Rocket Pi is planning to build a "space biology lab" after 2025, according to an article by the Global Times in March this year. Exciting time to be alive…
Blaine's Take
Couple of small points to add here: part of me wonders whether the long-standing presence of Landspace in Huzhou (they first received financial support from Huzhou in late 2017–ancient history for Chinese commercial space) made it difficult for Rocket Pi to get many benefits from the local government. Namely, if I'm Huzhou, and if Landspace is doing well, partly based on my support, why start supporting a second launch company? It's speculation, but imho, this news is bullish Landspace. It may also be a feather in the hat of Huzhou for having realized that one medium-sized Chinese city probably does not need more than one commercial launch company.
Second, it is interesting that Suzhou is trying to attract another launch company. In April of this year, we saw a ceremony whereby Tianbing Aerospace, aka Space Pioneer, set up an intelligent manufacturing base in the Zhangjiagang District of Suzhou, an area just upriver from Taicang. Space Pioneer has moved very quickly, having completed 5 funding rounds in the past 2 years, and according to a recent interview with the CEO, now has more than 120 employees, almost all of which have come from CASC or CASIC. The interview with Space Pioneer noted that their Suzhou facility would basically be an industrial base for rocket integration.
Finally, the move by Rocket Pi is but the latest example of a Chinese commercial launch firm setting up their major integration facility near the sea. Other examples include Space Pioneer (both they and Rocket Pi are just along the Yangtze River in Suzhou), Deep Blue Aerospace (just across the Yangtze from Suzhou in Nantong), CAS Space (located just near the mouth of the Pearl River in Guangzhou), and the various companies setting up shop near the sea in Yantai, Shandong Province. It's speculation, but presumably there is an advantage for these companies in having easy access to the water, as it allows for shipping of rockets via barges to either Wenchang, Yantai, Ningbo, or other future sea-facing commercial launch sites.
 This has been another episode of the Dongfang Hour China Space News Roundup. If you've made it this far, we thank you for your kind attention, and look forward to seeing you next time! Until then, don't forget to follow us on YouTube, Twitter, or LinkedIn, or your local podcast source. 
Blaine Curcio has spent the past 10 years at the intersection of China and the space sector. Blaine has spent most of the past decade in China, including Hong Kong, Shenzhen, and Beijing, working as a consultant and analyst covering the space/satcom sector for companies including Euroconsult and Orbital Gateway Consulting. When not talking about China space, Blaine can be found reading about economics/finance, exploring cities, and taking photos.
Jean Deville is a graduate from ISAE, where he studied aerospace engineering and specialized in fluid dynamics. A long-time aerospace enthusiast and China watcher, Jean was previously based in Toulouse and Shenzhen, and is currently working in the aviation industry between Paris and Shanghai. He also writes on a regular basis in the China Aerospace Blog. Hobbies include hiking, astrophotography, plane spotting, as well as a soft spot for Hakka food and (some) Ningxia wines.