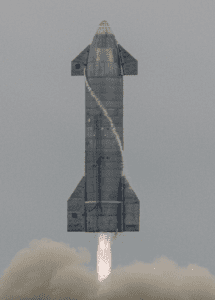 Edinburgh / Santa Fe, 29 December 2021. – The Federal Aviation Administration (FAA) announced it needed two more months to complete the environmental review of SpaceX Starship orbital launches from the Boca Chica facility in Texas.
The FAA was unable to meet the original deadline of 31st December due to the high volume of comments submitted. SpaceX is working to respond to the more than 18,000 public comments received to the draft PEA under the supervision of the FAA. 
The review, formally known as a Programmatic Environmental Assessment (PEA), is required for obtaining an FAA launch license. The Administration is now planning to release the final PEA on 28th February next year. The process includes consultations with other government agencies as well, like those about endangered species and perseveration of historical sites.
The postponed deadline means a delay in granting a launch license for Starship/Super Heavy launches from Starbase, Boca Chica. This also means a delayed first orbital launch originally planned for January or February 2022 by SpaceX.