by Blaine Curcio and Jean Deville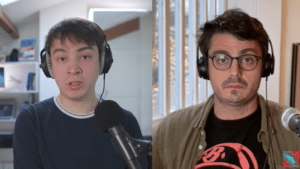 As part of the partnership between SpaceWatch.Global and Orbital Gateway Consulting we have been granted permission to publish selected articles and texts. We are pleased to present "Dongfang Hour China Aerospace News Roundup 22 – 28 November 2021".
Hello and welcome to another episode of the Dongfang Hour China Aero/Space News Roundup! A special shout-out to our friends at GoTaikonauts!, and at SpaceWatch.Global, both excellent sources of space industry news. In particular, we suggest checking out GoTaikonauts! long-form China reporting, as well as the Space Cafe series from SpaceWatch.Global. Without further ado, the news update from the week of 22 – 28 November 2021.
1) Deep-Dive into the 2021 China Commercial Aerospace Forum, Launch Sector
The China Commercial Aerospace Forum is an important space conference hosted in the city of Wuhan every year since 2015, and during which you have keynote speeches, thematic round tables, and exhibitions. Generally, a great way to get the latest updates on China's commercial space ecosystem, and this edition once again did not disappoint.
Blaine's Take: Context: What is the CCAF?
For a little bit of context: the CCAF is hosted every year by CASIC, and it is arguably the annual centerpiece event of CASIC's commercial space initiatives. Via its subsidiary Sanjiang Group, which is based in Wuhan, CASIC has built an impressive array of commercial space industrial base infrastructure in a short period of time, thanks in part to the political backing of its former Chairman, Gao Hongwei (高红卫). The infrastructure is concentrated in the Wuhan National Aerospace Industrial Base,
As we have discussed before on the Dongfang Hour, the fast-rising Chinese commercial space ecosystem involves, at its most effective, a mix of large SOEs, provincial and/or municipal governments, and commercial companies. In the case of CASIC's activities in Wuhan, they clearly involve all three, as is evidenced every year at the forum. CASIC subsidiary Sanjiang employs more than 20,000 people (of around 180,000 in total at CASIC), and has been a major contributor to the economy of Wuhan (and Hubei Province) for decades. This has given the company some largesse when working with the provincial and city governments.
As we have seen every year at the CCAF, the first day of the conference involved the city and provincial leaders visiting the exhibition center, being led around the convention hall by CASIC leadership with media in tow, and being told about all the good things that CASIC is doing to develop the regional economy. The stakes in this case are very high, with CASIC going out of its way to impress the local leadership, presumably in an effort to win more political, financial, or other logistical support. The rumor in 2018 was that CASIC spent US$500,000 to rent out the entire Intercontinental Hotel in Wuhan for several days to host the conference, and while I have no idea what the actual dollar figure was, I can tell you that I attended the conference that year and paid nothing except my high-speed rail ticket.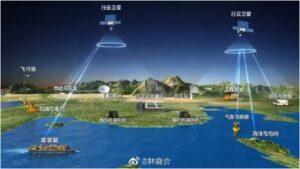 This year was similar to years' past, with Cao Guangjing, the Vice Governor of Hubei Province, and Cheng Yongwen, the Mayor of Wuhan, delivering keynote speeches during the first day of the conference. The other keynote came from Liu Shiquan, Chairman of CASIC and replacement of Gao Hongwei. Liu's speech included many of the standard party sayings that one would expect in such a speech, but also included some interesting nuggets of information. Liu notably referred to CASIC's Xingyun project as progressing smoothly, and perhaps more notably, did not refer to the Hongyun project at any point. As a reminder, Xingyun is CASIC's 80-satellite narrowband constellation, while Hongyun is CASIC's ~300 satellite broadband constellation. As we predicted back in April 2021 when China announced its SatNet company and implicitly its Guowang megaconstellation, Hongyun seems likely to be merged into Guowang, while Xingyun, as a separate project with very different objectives, seems likely to live to see another day.
A separate speech from Hou Xiufeng, Board Secretary at CASIC, noted that Xingyun and Expace are about to complete a RMB 3 billion round of financing, which again, seems to indicate that CASIC is putting all their eggs in the narrowband constellation basket, at least in terms of their satellite manufacturing and operation plans. It is also an apparent indication that they are pleased with Expace's progress, and plan to give them more money.
Overall, I would say the keynote speeches at this year's CCAF were a bit more substantive than in previous years. We had some noteworthy explicit statements made (At least 12 satellites to be launched by CASIC in 2022, RMB 3B to be raised by Expace/Xingyun), and also some interesting implicit statements or lack thereof, notably the apparent death of Hongyun.
Turning it over to Jean for some specific launch updates from a variety of commercial companies that attended the forum.
Jean's Take: iSpace
As mentioned, this week we will focus on launch updates, and we'll dig deeper into satellite related stuff next week.
iSpace, one of the leading Chinese commercial launch companies, and the first to have successfully sent a payload to orbit in 2019, showed an impressive enthusiasm for space tourism at the forum.
We had already vaguely seen a "spaceplane with windows" concept on some previous corporate marketing material, but this time iSpace's entire keynote was dedicated to the subject, showing that space tourism is really on the roadmap and not just a marketing stunt.
First and foremost, it seems that iSpace is developing a rocket and capsule for suborbital space tourism. And this project apparently will not start from scratch: we know that the company is currently developing the Hyperbola 2Z, which is a VTVL prototype for their upcoming Hyperbola 2 reusable medium-lift launch vehicle. The Hyperbola-2Z is basically a Hyperbola-2 first stage, meant to help iSpace learn and validate VTVL technologies.
But apparently, according to the speech made at CCAF, iSpace plans to derive the Hyperbola-2Z into a single stage rocket which would launch a crewed capsule, would follow a suborbital trajectory before landing back on Earth using parachutes. Maybe that rings a bell…
The other project, and perhaps the most ambitious one, is in the continuity of the so-called "spaceplane with windows" seen on previous marketing material. At the conference, iSpace mentioned that they would want to develop such a second stage spaceplane, initially for suborbital space tourism as well, but likely with greater capacity and capabilities than the previously mentioned solution, especially since this spaceplane would be launched onboard on Hyperbola-3, iSpace's future heavy lift launch vehicle. This spaceplane would also apparently be further upgraded to enable orbital space tourism and point-to-point space transportation.
So apparently there's a new commercial player in the Chinese commercial space tourism landscape, and probably the third serious looking contender, with the previous ones being CAS Space (which previously showed a single stage rocket + capsule project, now called the ZK-6), and Space Transportation (which previously showed what looked like a suborbital spaceplane). The question of whether there is a market for so many players or even if there is a tangible market for space tourism in China remains open.
Speaking of spaceplanes, there were also additional spaceplane related news at the CCAF. CASIC announced that the Tengyun, which is their two-stage-to-orbit HTHL spaceplane, had already successfully performed a first "cycle-switching test flight". If true, this would an absolute breakthrough, as this type of spaceplane uses turbine-based combined cycle engines, which is really cutting edge technology that as far as I know is only being pursued outside of China by the British company Reaction Engines Limited. We have no real images of the flight, or the flight hardware, so we don't really know how real this update is, and it is a pity because this project is said to be a civil program.
Separately, there was another presentation during CCAF showing a SSTO spacecraft project using RBCC engines, and a description of the associated roadmap and technologies (including the thermal protection technology). This seems to be a different project from Tengyun which is a TSTO, and this one seems to be crewed (although some videos of Tengyun show passengers getting on-board as well). And this spaceplane is planned for 2035, as opposed to Tengyun which aims for 2030.
Blaine's Take: Deep Blue Aerospace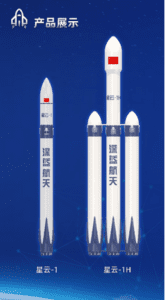 Commercial launch company Deep Blue Aerospace announced a "Nebula-1 and Nebula-1H", a departure from the previous Nebula 1 and 2. Notably, the company had previously announced plans for an expendable Nebula-1, and a reusable Nebula-2. While we do not know the payload capacity of the planned Nebula-1H, it should be noted that the Nebula-2 was itself a pretty big rocket, having planned as early as 2019 to have capability to send 6t to LEO, or 5t if it were reusable.
Hard to know, but DBA did formerly refer to the Nebula-2 as a "medium-lift" rocket, so it can be implied that the apparently heavy-lift Nebula-1H may have a bigger payload than the Nebula-2. Speculation here, but it's possible that the upgrade to a heavy lift rocket is an indication of increasing regulatory support for commercial space. That is, a smaller, reusable rocket is probably less directly competitive with LM than would be a heavy-lift rocket.
Finally, in another example of increasing payload size, we saw DBA upgrade the expected launch mass of the Nebula-1 from 500kg to 1t when going to 550km SSO.
Jean's Take: Space Trek and AA Engine
Another interesting update comes from a very stealthy company that goes by the name of SpaceTrek (or 星途探索). Founded in 2015, with apparently founders that had a background in military projects, the startup has had on the roadmap two rockets: the suborbital single stage solid-fueled Tansuo-1 which made its maiden flight in December 2019 (but which hasn't flown since AFAIK), and a small lift solid-fueled rocket called the Xingtu-1, which would be able to put 240 kg in SSO. The Xingtu-1 has not flown yet, but apparently the company has even bigger ambitions, with a presentation at the CCAF showing an unnamed much larger 3.35m diameter reusable launch vehicle able to put 3 tons in LEO. A very similar rocket and competitor to the Landspace ZQ2, iSpace SQX2, Galactic Energy Pallas-1, DBA Nebula 1, just to name a few (and not to mention Linkspace, Orienspace, Space Pioneer, CAS Space…!).
It seems like the market is getting very crowded, but hey, some companies seem to still want to join the fun. Speaking of which…
There's another company based in Xi'an, called AAEngine (or 空天引擎), which is an engine manufacturer making kerolox engines and hypergolic fuel engines for rockets and other spacecraft; as well as engine parts such as valves, pumps, combustions chambers.
But at CCAF, they showed two liquid-fueled rockets, the AX-1 and the AX-11, which look like small-lift and medium-lift reusable launch vehicles. Not much more is known, but it seems like we have yet another commercial rocket company in China…
Blaine, do you want to tell us about the host of the conference, CASIC, and their launch subsidiary Expace?
Blaine's Take: Expace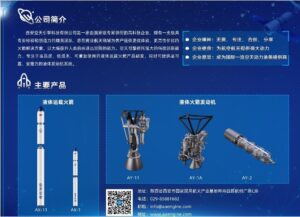 Last but not least, Expace, who is a commercial spin-off of the state-owned enterprise CASIC (the organizer of the event), gave some interesting updates on their upcoming launch schedule:
The company expects 7 launches of Kuaizhou 1A in the next 3 months, an indication that the company is getting into a production groove, following a failure in 2020, and now 3 consecutive successful launches in the past couple of months. As we heard at CCAF 2020, Xingyun constellation operator LeoBit Technologies noted that they would deploy 12x Xingyun-3 satellites on 2x Kuaizhou-11 launches, which is to say, the larger rocket being manufactured by Expace that expects to see its maiden flight in early 2022.
This means that plausibly, all 7 of the planned Kuaizhou-1A launches could be for commercial companies. Alternatively, this week also saw the successful launch of the Shiyan-11 satellite by a KZ-1A, this marking an uncommon national space program launch by Expace, and potentially signalling future such launches.
Can also mention: the successful launch of the Kuaizhou 1A this week, carrying the Shiyan-11 satellite. We also saw the 16th and 17th KZ-1A passing the technical factory review, indicating that they would be soon dispatched to Jiuquan Launch Center for launch. We also heard during the conference that Expace is now capable of manufacturing 20 rockets per year at the Wuhan Aerospace Industrial Base.
A slide shows a mysterious medium-heavy solid fueled rocket (could it be the unconfirmed Kuaizhou 21 or 31?)
We also learned at the CCAF that the liquid rocket ramjet engine of the Tengyun spaceplane has already performed a test flight. CASIC's supersonic space plane is one of the company's "Five Clouds" projects (or given the apparent death of Hongyun, four clouds, as it were). While we don't exactly know what applications it would be used for, given CASIC's military connections, it may well be used initially for defense purposes.
Jean's Take: Landspace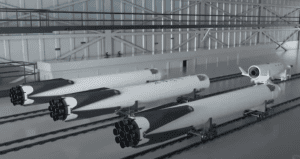 Final company and not the least: Landspace. Landspace is considered as one of the most advanced Chinese commercial launch companies, and is currently developing the Zhuque-2 medium lift liquid-fueled methalox rocket, which can put 4 tons into LEO.
They are a company from which we had regular updates, although they have been rather quiet in 2021. As a brief recap, they did a number of cryogenic plumbing system tests earlier this year, assembled 4 TQ12 engines on a first stage (80t thrust methalox engines that will power their ZQ2 rocket), they completed the first phase of their Jiaxing rocket manufacturing facility, and prior to that in 2020 they also did an important number of engine tests, with some very nice footage available. And perhaps most of interest was the appearance of a fully assembled ZQ-2 at the coastal space port of Haiyang a couple of weeks ago, on satellite images, which seems to suggest that the ZQ-2 is moving forward quite well.
During the CCAF, there was no big scoop, but they showed their ZQ-2 rocket (in a heavy version), and they showed the first stage of the ZQ-2 performing a vertical landing. And this is notable because the ZQ-2 will be expendable for the first couple years, and will be made reusable at a later stage. This reusability was seldom mentioned in recent times, and there were doubts about the feasibility of making the ZQ-2 reusable considering the 4-engine layout, which would mean that the ZQ-2 first stage engines would need to throttle very significantly, and that the engine they ignite for landing would have to compensate for not being in an axial position. But the keynote presentation of Landspace did seem to give reassurance that reusability was on their to-do-list.
Blaine's Take: Wrap-up
Separate to launch, we did see a number of satellite manufacturing-related updates at this year's CCAF. As noted earlier, Liu Shiquan seemed to endorse the Xingyun narrowband constellation project, which means that CASIC's satellite manufacturing subsidiary, Space Engineering Development Corporation, will be busy for awhile. Liu also noted that CASIC plans to launch more than 12 satellites in 2022. While we cannot say with 100% certainty that these 12 will be Xingyun satellites, it seems pretty likely given the wording from Liu. With that being said, there are a lot more updates on satellite manufacturers to unpack, but you'll have to wait until next week.
This has been another episode of the Dongfang Hour China Space News Roundup. If you've made it this far, we thank you for your kind attention, and look forward to seeing you next time! Until then, don't forget to follow us on YouTube, Twitter, or LinkedIn, or your local podcast source.
Blaine Curcio has spent the past 10 years at the intersection of China and the space sector. Blaine has spent most of the past decade in China, including Hong Kong, Shenzhen, and Beijing, working as a consultant and analyst covering the space/satcom sector for companies including Euroconsult and Orbital Gateway Consulting. When not talking about China space, Blaine can be found reading about economics/finance, exploring cities, and taking photos.
Jean Deville is a graduate from ISAE, where he studied aerospace engineering and specialized in fluid dynamics. A long-time aerospace enthusiast and China watcher, Jean was previously based in Toulouse and Shenzhen, and is currently working in the aviation industry between Paris and Shanghai. He also writes on a regular basis in the China Aerospace Blog. Hobbies include hiking, astrophotography, plane spotting, as well as a soft spot for Hakka food and (some) Ningxia wines.