by Jose Salgado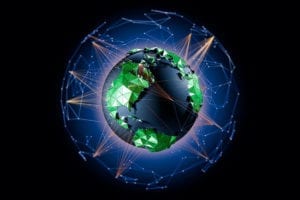 The global synthetic aperture radar (SAR) market size was valued at USD 2.21 billion in 2019 and is expected to grow at a compound annual growth rate (CAGR) of 10.7% from 2020 to 2027, according to Grand View Research.
SAR is capable of high-resolution remote sensing, independent of flight altitude, and independent of the weather. SAR has day and night imaging capability.
Applications of SAR are numerous. Examples include topography, oceanography, glaciology, geology, forestry, volcano and earthquake monitoring, civil infrastructure stability, environment monitoring and military surveillance.
It is in fact the defense segment that dominates the market with a share of 53.7% in 2019. This is attributed to the growing number of surveillance activities, such as tracking and mapping enemy troop movements, spying, and intelligence data gathering. Indeed, the collaboration between the U.S. DOD and NASA has increased the investment in the space-based SAR satellite projects, according to Grand View Research's report.
There is a high cost associated with the design and development of SAR satellites compared to conventional satellites due to the installation of sensitive components. SAR systems require high-power and frequent customization for superior imaging. The adoption of technologies such as advanced remote sensing and radar modules further escalates the development costs. High R&D costs for developing new and upgraded data processing techniques are impacting the market demand.
Still, North America dominates the market with a share of 32.4% in 2019. This is attributed to the presence of a significant number of synthetic aperture radar manufacturers and growing military spending for the up-gradation of current detection systems in the region, according to Grand View Research.
Marc Bell is an American investor and owner of Terran Orbital, whose subsidiaries, PredaSAR and Tyvak, are two of the most important satellite construction and operation companies.
Founded in 2019, PredaSAR Corporation is building and will operate the world's largest and most advanced commercially operated Synthetic Aperture Radar (SAR) satellite constellation, providing end-to-end solutions to both government and commercial clients. Just last year, PredaSAR announced the launch of the first private constellation of 48 SAR satellites operating on Earth's low-orbit, to be launched on SpaceX's Falcon 9 launch vehicle.
According to Marc Bell, "Space is the next frontier. Look at all the progress made this last decade and even the advancements taking place today. Terran Orbital has had great success. On an international level, more and more governments are investing in space and based on what I know and what I have seen, the global space industry will be, without a doubt, larger than a trillion dollars by 2040."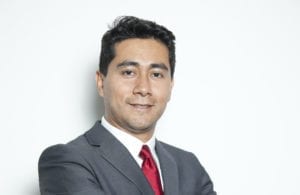 Jose Salgado is a space industry commercial consultant and founder of D-Construct Space. www.dconstruct.space