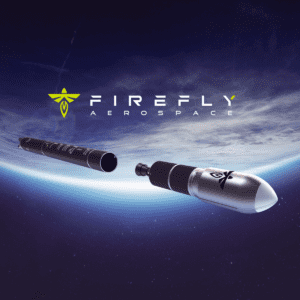 Paris, 21 May 2021. – Firefly Aerospace, a Texas-based provider of launch vehicles, spacecraft, and in-space services, will launch its Blue Ghost lunar lander on SpaceX's Falcon 9 in 2023, the company said.
Blue Ghost will be carrying ten payloads for NASA's Commercial Lunar Payload Services (CLPS) program, together with other commercial payloads.
Firefly was awarded the CLPS task order by NASA in February 2021 and has since made "rapid progress on the Blue Ghost program", Firefly said. "The team has key long lead items on order, production underway, and is conducting regular vision navigation test flights at Firefly's one-acre Briggs, Texas lunar landscape site."
Blue Ghost will land at Mare Crisium in the Moon's Crisium basin and operate on-board payloads through lunar transit, during lunar orbit, and on the lunar surface for a complete lunar day (about 14 Earth days) "and well into the freezing dark of lunar night", Firefly said.