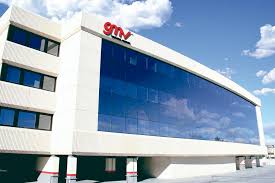 Paris, 1 March 2021. – The European Commission has chosen GMV to lead a consortium which works on Europe's Space Traffic Management (EUSTM) capabilities, the international technology group said.
The importance of tracking space debris has come to the fore in the last two decades, GMV said. Initiatives at a national and international level aim to tackle this issue by promoting prevention, achieving a better understanding of the situation and pursuing active collision-avoidance operations as well as active debris removal.
"To ensure sovereignty, autonomy and leadership in this domain whilst reducing this dependability, the European Commission started to work on an independent SSA/SST capability," the group headquartered in Madrid said. "EUSTM´s objective is to strengthen the European public and private space sector, encourage an innovative, competitive, and profitable space industry, as well as a research community that develops and runs space infrastructure."
EUSTM wants to roll out an innovative collaborative platform to encourage the exchange of information among team members and also relevant external stakeholders.
The project runs until 31 August 2022 and has a global budget of €1.5 million.