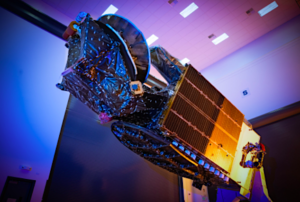 Paris, 28 January 2021. – Looks serious: Sirius XM's newest satellite SXM-7, launched last December, experienced malfunctions during in-orbit testing, the company said.
In a regulatory filing, Sirius XM said yesterday that "during in-orbit testing of SXM-7, some events occurred and caused failures of certain SXM-7 payload units". "(A)n evaluation of SXM-7 is underway and the full extent of the damage to SXM-7 is not yet known", the company added.
Sirius XM said that SXM-7 was insured for the launch and the first year of in-orbit operation with an aggregate insurance policy coverage of $225 million.
Sirius XM had launched SXM-7 on 13 December last year; in-orbit testing of the satellite began on 4 January. The satellite was built by Maxar Technologies and launched by SpaceX.
Sirius XM said it does not expect its satellite radio service to be impacted by the "adverse SXM-7 events". Construction of the SXM-8 satellite is underway, it said, with the satellite expected to be launched later this year.