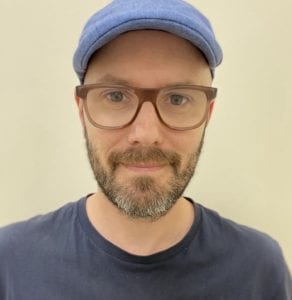 Ignacio Chechile joined ReOrbit as Chief Technology Officer (CTO), to lead the technology development of the company's modular and reusable microsatellite platforms, targeting in-orbit assembly and servicing. ReOrbit is a startup established in 2019 headquartered in Helsinki, Finland. ReOrbit's vision is to make space sustainable and reliable leading to a circular space economy.
It adopts an approach to transform the traditional thought of making rigid and single-use satellites into reusable, flexible, and low-cost satellites. This is enabled using a next-generation platform that is modular, configurable to host payloads in-orbit as well as enable in-orbit manufacturing and from-orbit servicing
Ignacio brings with him 18 years of technical leadership experience in multidisciplinary engineering efforts. He has worked in both government and private industry initiatives at various levels on multiple satellite projects. In this role, Ignacio will play an integral role in managing all technical life cycle activities of ReOrbit's next-generation small satellite systems and services. He will be providing engineering leadership to coordinate conceptual design, analysis, and systems engineering processes throughout development, verification, delivery, and operation as well as contribute hands-on engineering with extremely complex systems. His role will be based in our corporate headquarters Helsinki, Finland.

Prior to Joining ReOrbit, Ignacio held a position as Vice President of Spacecraft Engineering at Finnish startup ICEYE where he contributed to helping the company to scale from 15 to 200 people. While at ICEYE, he led the successful design, development, and operations of several LEO missions. Before ICEYE, Ignacio worked as Software and Systems Engineer at INVAP (Argentina) where he took part in LEO and GEO governmental missions, notably Aquarius-SACD (jointly with NASA), SAOCOM-1A, and GEO missions ARSAT1&2.

"I'm really excited to take this opportunity to join ReOrbit. I've taken part in nine missions that saw orbit already but this challenge is like a new start for me. Things will get more hectic in orbit and I want to contribute to develop not only the architecture that will enable lots of great ideas in space, but also the team that will make that happen. For me, nothing like having the chance to do both. I see technology as a tool; I look forward to helping strengthen the Finnish space sector and creating quality jobs. " says Ignacio Chechile.

"We're very excited to have Ignacio on board. ReOrbit is currently in the rapid- development phase working towards the IOD of our first modular microsatellite platform in Q3 2022. Building a strong team of experts who share our passion and vision has been one of our top priorities. Ignacio's depth of experience, knowledge, and management capabilities in agile satellite development will strongly accelerate our vision of making spacecraft reusable, modular, and in-orbit assemblage." Says Sethu Saveda Suvanam, Founder & CEO of ReOrbit.