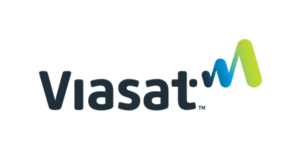 Communications company Viasat announced the availability of reliable, high-speed, high-quality internet service for residential customers in Brazil. Viasat expects to be the only satellite internet service provider (ISP) that will be capable of making high-speed internet available in 100 percent of the country, upon completion of the residential launch rollout.
Brazilian residents across the initial launch states can now subscribe to a home satellite internet service with speeds up to 20 Megabits per second (Mbps), and data-rich packages that go up to 80 Gigabytes (GB) of data per month. enabling them to enjoy online access and using unlimited chat and web browsing.
Viasat's residential plans in Brazil
Viasat's new residential internet service for Brazil uses bandwidth from the Telebras SGDC-1 satellite to deliver satellite internet services. The service is launching across eight states, including São Paulo, Rio de Janeiro, Minas Gerais, Pernambuco, Paraná, Rio Grande do Sul, Federal District and Amazonas. The service will be rolled out across the country, with an expected completion date before the end of 2020.
Simplified to fit the needs of Brazilian internet users, Viasat offers two plans: a basic plan (Viasat 10Mega) and an advanced plan (Viasat 20Mega). Each plan includes download speeds of up to 10 Mbps and 20 Mbps, respectively, along with in-home Wi-Fi. In addition, Viasat's Brazil residential plans are competitively priced and include features such as unlimited chat and browsing, and also a free zone from 2:00am to 7:00am local time.
"Brazilian homes will have access to a reliable, high-speed satellite-based internet service, unlike any satellite internet service they've used before," said Bruno Soares Henriques, commercial director, Viasat Brazil. "We are proud to deliver a high-quality internet service, with features like unlimited chat and web browsing, across the country. Our fast, data-rich residential plans will meet the needs and interests of the millions of Brazilians we can potentially service—enabling us to distinguish the Viasat internet service from others on the market."
Viasat has been investing in Brazil since 2018, and is working with Visiontec to provide in-market sales, fulfillment and technical support expertise for the residential internet service. Viasat recently announced an expansion of its existing partnership with Visiontec designed to support its residential service. Viasat is currently onboarding and training dealers through an online program to help keep all representatives safe.
For more information visit www.viasat.com