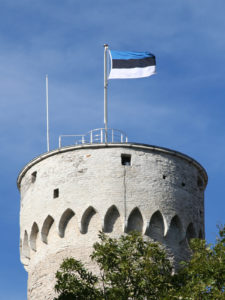 by Paul Liias
Today the Space sector is growing faster than ever before and it opens up new opportunities and avenues for new players. To leverage these global developments, the Ministry of Economic Affairs and Communications of Estonia has created a new Estonian Space Policy and Program, for the period of 2020 – 2027, which will provide a long-term vision and set a concrete plan for the future. The philosophy of the Estonian Space Policy is to find our own, strong niche in the growing space sector and to not compete with the existing actors for the current market share.
Estonia in Space
Estonian activities in astronomy go back more than 200 years when the construction of the Observatory by University of Tartu began. Decades ago Estonian entities have been building equipment for the Soviet satellites and space stations. After regaining independence in 1991, the major steps that have significantly affected the development of the Estonian space sector are the launch of Estonia's first satellite ESTCube-1 in 2013 and becoming a full member of the European Space Agency (ESA) in 2015.
However, even more important than the successful mission of the ESTCube-1 satellite, has been the indirect impact of the student satellite program on the Estonian technology sector and several other follow-up activities. For example, the ESTCube-1 project inspired the Finland's first satellite project, the start of the satellite program by Tallinn University of Technology and the participation of Tartu Observatory in ESA missions. ESTCube-1 has become a good sign of the Estonian technology sector. A number of Estonian engineers and researchers have grown out of the ESTCube-1 project, who now work in technology companies, universities, and are developing the next ambitious missions, as well as innovative products and services for general use.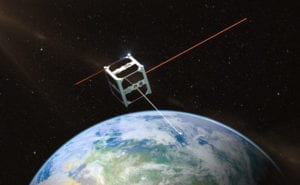 Estonia's cooperation with ESA started already in 2010 and on 1st September 2020 we will celebrate five years as a full member in ESA. As a full member of ESA, we have understood our strengths and potential in the space sector. With the help of ESA optional programs, we can support the development of Estonia's Technology sector. In addition, we have access to large missions, a benefit that we have not yet used that much. The new policy, however, will enable the possibility to utilize Estonian technology on the Moon and – why not –  astronauts in space.
Today we do not have an Estonian Space Agency and there is no clear plan to establish one in the near future. Estonia's space governance is currently under responsibility of the Ministry of Economic Affairs and Communications. Estonian Space Office in Enterprise Estonia is implementing the Estonian space industry policy and manages investments accordingly to ESA programs.
With the new space policy and program, Estonia aims to give its contribution to the space sector by sharing our knowhow in the areas of e-government and cyber security. The digitalization of the space sector and growing number of satellites presents great opportunities as well as risks for satellite owners. Challenges around security, access to and the use of space data are still ahead in the space domain.
Development of technology-based industry
The main idea of the space policy and program is to create a suitable environment for the Estonian technology companies in general and to increase their competitiveness. Our space activities will help Estonian companies to be integrated in the supply chain of other system integrators and the creation of new local system integrators.
One of the main tasks was to understand the existing skills and competences of the Estonian industry and how these skills could fit into the global space ecosystem. According to this understanding, it was possible to create the Estonian space policy, which will support spin-in of technologies already used on ground, to space.
The Estonian space industry policy is divided into three main categories: cyber security, artificial intelligence and innovation.
Estonia has the biggest potential entering the space sector in the field of cyber security and safety. This means that we will focus on flight software, as well as independent software verification and validation, blockchain, cyber security exercises and the development of an e-government applications for governance in space. Until today, a number of projects related to these topics, for example the use of blockchain, have already been implemented and other ambitious activities like Space Traffic Management are waiting to follow.
By artificial intelligence, we mean remote sensing applications and the development of autonomous robots or vehicles. Remote sensing data can be seen as fuel for AI that will help us in data-based decisions making for more efficient governing. Today, several companies in Estonia are developing autonomous robots whose software solutions for understanding the environment and making decisions could be useful for space exploration for example to mine on the Moon or other planets.
Innovation focuses primarily on hardware development, where Estonian research institutions and companies have already achieved great success in the past. It includes materials science and optical equipment. The most well-known example in the field of Estonian materials science is the development of super capacitors, which are today widely used in the automotive sector. The development of optical equipment has grown out of the ESTCube-1 project, which has led to Estonian participation to the several other ESA missions.
Development and implementation of downstream applications and access to space services
The real value of the space sector comes out, when space data and services are combined with other applications to solve the challenges on Earth. For example, the environment, agriculture, defense, infrastructure and transport benefit from the use of space-based services. To this end, it is important to ensure the availability of space data and services, and to develop, together with research institutions, methods for their implementation and commercialization.
As a result, the aim of the policy is to ensure fast access to satellite communication services and space data for Estonian state institutions and companies. We have planned two activities to achieve this goal. First of all, we are planning to develop our national satellite data centre ESTHub further. ESTHub allows users to search and download Copernicus programme data and also offers a hosted data processing service to governmental institutions. In order to improve the service, we will be focusing on adding additional data sources and providing faster access to customers.
The second activity is to kick off our own satellite communication services distributing center called Estonian SatComHub. The center will allow us to establish data links between Estonian government agencies and data embassies located abroad. Or perhaps between data embassies, which may be even in space?
Education and science
The aim is the development and validation of new technologies and ensure skilled workforce for the technology sector. Therefore, there will be three main activities: ESA science missions; a small satellite program; and a national trainee and secondment program.
ESA science missions are a great opportunity to develop payloads for a large mission and motivate young people to start their studies in engineering or science. Good news is that Estonian scientist are already part of the ESA new F-class mission Comet Interceptor. Our new policy and program will support these developments and will hopefully lead to successful participation in other ESA science missions.
The Estonian Cyber Security missions will focus on validations and demonstration of space cyber security applications. This activity will ramp up cooperation between industry and university satellite programs. Being part of cool space missions with a clear vision of space cyber security will inspire students and bring better result. It is planned that there is at least one Estonian payload or satellite flying each year.
National trainee and secondment program is necessary to send our students and experts abroad so that they can develop their skillsets.
Conclusion
Today every nation and entrepreneur can find their own niche in the rapidly growing space sector. Estonia has selected space cyber security including e-governance and artificial intelligence as the main areas where we see our strengths and where we can contribute to the global development of the space sector, as well as help to solve challenges like Space Traffic Management.
Today space is open to all countries and it is closer than we often imagine. Having the first Estonian astronaut in space or payloads on the Moon will soon be a reality. The new Estonian space policy and program is creating a solid basis for Estonia to enter the new space economy.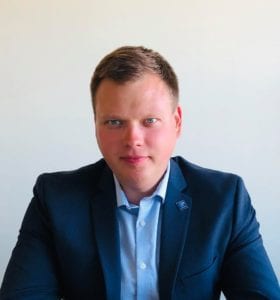 Paul Liias is the expert in space technology and policy at the Ministry of Economic Affairs and Communication for Estonia. Paul has created the Estonian Space Policy and Program 2020-2027. Today he is working on national space legislation and starting new activities for space cyber security. Paul joined the ministry in 2016.
He has been engaged in various roles in the space sector for past 12 years. In 2008 Paul joined the first Estonian satellite project ESTCube-1 and lead the development of mechanical systems. After the successful launch of ESTCube-1 in 2013 Paul worked on several small satellite projects and continued as entrepreneur in the space sector.