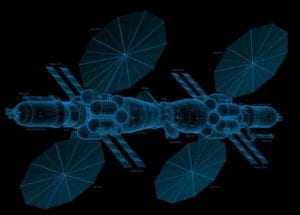 Private equity firm AE Industrial Partners (AEI) announced on 1 June 2020 that it has acquired Deep Space Systems (DSS), a pioneer in the space industry providing mission-critical payloads, systems, and components.
AEI will combine Deep Space Systems with Adcole Space to form Redwire, a next generation space technology platform focused on designing and developing mission critical systems and high reliability electronics in support of the next generation space architecture. AEI acquired Adcole Space in March 2020. AEI is a private equity firm specializing in Aerospace, Defense & Government Services, Power Generation, and Specialty Industrial markets.
Founded in 2001 and based in Littleton, Colorado, DSS supports the design, development, integration, testing, and operations of advanced space systems, components, and exploration spacecraft. The Company's products include integrated spacecraft, fully qualified payloads, spacecraft elements, data acquisition and recovery systems, ground support equipment, and embedded software. DSS professionals have worked on many of the most notable U.S. spacecraft and space system projects including the Space Shuttle, ISS, Orion, Dream Chaser, many planetary exploration missions, and several large classified programs.
Adcole Space has been at the forefront of space exploration since its founding in 1957, providing satellite components that are integral to the mission success of hundreds of low-earth orbit (LEO), geosynchronous (GEO) and interplanetary spacecraft. Adcole Space has been an essential part of many space missions including voyages to Mercury, Mars, Jupiter, Saturn, and Pluto.
Redwire will combine the capabilities of both DSS and Adcole Space to form a unique and exciting participant in the rapidly growing space industry. The additional scale and complementary capabilities will provide significant value to both companies' respective customer bases.
"DSS and Adcole Space have been at the forefront of space exploration for decades and together, as part of a single space focused company in Redwire, have the unmatched flight heritage and demonstrated innovation to address the growing demand for the next generation of space systems and components," said Peter Cannito, an Operating Partner at AEI.
"Combining DSS with Adcole Space to form Redwire will provide opportunities for current employees of DSS to contribute and build a truly one of a kind space company with unlimited potential," said Steve Bailey, President of DSS. "The combination of our businesses will enable us to offer our customers a one-stop shop for complex space exploration products and services."
"When AEI acquired Adcole Space earlier this year, we saw an opportunity to build an innovative and unique space technology platform, and with the acquisition of DSS, we are pleased that we have been able to launch Redwire, an exciting and unparalleled new industry leader in space," said Kirk Konert, a Partner at AEI.
BRG served as the financial advisor and Akerman LLP served as the legal advisor to AEI. Holland & Hart LLP served as the legal advisor to DSS.