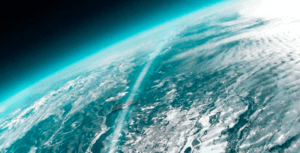 Xona Space Systems, a California-based startup creating a secure and precise Position, Navigation, and Timing (PNT) satellite service, announced on 14 May 2020 that it has raised a US$1M pre-seed round led by 1517, with participation from Seraphim Capital, Trucks Venture Capital, and Stellar Solutions.
In the U.S. alone, over $300 billion of economic impact per year relies on Global Navigation Satellite Systems (GNSS), yet the only signals available to the public are unprotected, imprecise, and susceptible to disruption from easily obtainable jammers and spoofers. The reliability and performance of satellite navigation needs to drastically increase to support modern industries such as autonomous vehicles, aerial mobility, maritime automation, and many more.
Xona Space Systems is developing the secure and precise PNT service that will enable modern intelligent systems to operate safely at scale. The Pulsar™ service by Xona Space Systems offers ten times better accuracy than standard GNSS through its patent pending powerful and encrypted signal with rapid convergence times.
"What we are developing will enable modern technology, such as autonomous vehicles, to become readily accessible," said Brian Manning, Xona's CEO. "To reach their full potential, localization systems need to work safely and consistently in any weather conditions, in any environment, and in any region. The infrastructure that we are developing will provide this."
In the United States, over 70% of roads and nearly 70% of the population live in snowy regions according to the U.S. Department of Transportation. In adverse weather the effectiveness of LiDAR and vision systems for autonomous cars can be severely degraded. GNSS is too imprecise and vulnerable to interference to serve as a reliable alternative. The Pulsar™ service, which is unaffected by weather or road visibility, will deliver robust and accurate positioning to ensure safe operation even in the harshest conditions.
"We are very excited to be working with the Xona team," says Nick Arnett, Principal at 1517, "we can't wait to see what the future holds for Xona Space Systems." Arnett continued, "The US Department of Homeland Security has identified over a dozen sectors of infrastructure that they deem to be critical and each of these sectors relies on GPS data in one way or another. So, having a system that's resilient, that's reliable, that's secure is really imperative."
In 2019, Xona Space Systems was identified by Seraphim Capital as part of the top one per-cent of seed-stage space-tech startups and invited the team to participate in its third Space Camp accelerator program.
Rob Desborough, Partner at Seraphim Capital and CEO at Seraphim Space Camp, commented: "Part of the role of Space Camp is to uncover and support early-stage space-tech companies that will enable entirely new industries and business models. What the team at Xona Space Systems is doing, is going to be critical to so many existing services, like providing centimetre accuracy for autonomous transport, and the technology will pave the way for many more that haven't been thought of yet."
Throughout this year, Xona Space Systems will conduct ground-based testing of the system that will lead to the development of the initial flight units.