By Katerina Nedbalova
As the coronavirus pandemic causes changes in citizens' daily lives across Europe and beyond, we clearly understand there are many areas of the global economy which will now need our joint effort to improve after the pandemic declines.
One very important area is Earth Observation, by means of the European Union and the European Space Agency's Copernicus programme, with its partners, as part of the EU Space Programme. In 2018, the proposed amount was €16 billion for the next long-term EU budget (2021-2027) to help maintain and enhance the EU's leadership in space. The budget allocates €9.7 billion for Galileo and EGNOS, €5.8 billion for Copernicus, and €500 million to develop new security components, SSA and GOVSATCOM.
Now, in the context of  the coronavirus pandemic, the future of the EU Space Programme could be seriously affected by budget reductions.
Concern was raised by the wider community of scientists, civil servants, entrepreneurs, and citizens behind the Copernicus programme who believe in its importance for our future. This community of initiators has decided to point out the problem and ask for support. They have put their names on a petition to ensure the security of Copernicus' future budget, and show the EU institutions that the citizens of the European Union and beyond care about the future of this important programme.
Since the petition was announced in early April 2020, signatures have climbed rapidly, reaching  3,075 to-date, and the numbers are growing daily. To check the signature count, please click here. The count is updated daily, and is available in five languages:  English, French, Italian, Spanish and German.
These days, as everyone in Europe and beyond shows our ability to join forces to fight the pandemic, which surprised us and temporarily limited our freedom and dreams, let us stay strong together to continue Europe's Earth Observation vision.  Copernicus is an irreplaceable tool to help citizens, scientists, emergency responders, civil servants, entrepreneurs, and climate change researchers to mitigate global problems such as air quality, pollution, ocean level rise, fisheries, climate change, disasters, forest fires, floods, droughts, etc. — as well as providing information about the impact of the coronavirus on our world.
Copernicus is our eye on Earth, and we should support its 24/7/365 effort, within its six core,  top-quality services based on the knowledge of world class researchers and provided for European citizens through the open data policy. It is all around you — even if you don't know it.
Please join us by putting your name behind our petition to support this extraordinary European space project, the Copernicus programme. I signed the petition without any doubts. It really makes sense to think about Copernicus' future development, because it has direct impact on our lives. Copernicus has already adapted to provide vital information about Covid-19 in concrete use cases within its Climate Monitoring Service, Atmosphere Monitoring Service, Emergency Management Service, and also Sentinel Hub COVID-19 Custom Script Contest, and much more. You can read more in the April 2020 Copernicus Observer about how Copernicus helps to support a strong and united EU response to the Covid-19 crisis.
If you need more information, please get in touch with the Copernicus Support Office or follow Copernicus on its website, or on social media via YouTube, Instagram, Twitter, or Facebook to stay up to date.
Thank you for believing in strong, united European leadership in space by signing the petition supporting an appropriate budget for the EU Space Programme 2021 – 2027, which will boost EU space beyond 2020 – in the time after coronavirus declines, and as space technology, data, and services become even more indispensable in the daily lives of Europeans.
If you agree, please sign the petition here.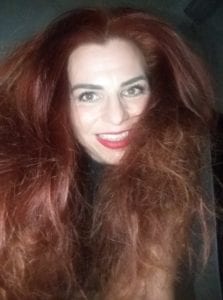 Katerina Nedbalova is an EU living in citizen, Prague, The Czech Republic. She is the Formal Copernicus Committee and Copernicus User Forum CZ representative, as well as AFG Eumetsat CZ representative. She has more than six years of experience with the Copernicus user community on the national, European, and even global level. To-date, Katerina is still active in promoting Copernicus and its services on social media, though her involvement is now strictly private rather than professional.
You can follow and connect with Katerina Nedbalova on Twitter or LinkedIn