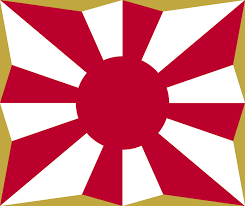 The Japanese Self-Defense Forces (SDF) and Ministry of Defense (MoD) stood up the country's first Space Operations Squadron – the first component of Japan's Space Domain Mission Unit (SDMU) – in a ceremony presided by the Japanese Minister of Defense Taro Kono on 18 May 2020.
The Space Operations Squadron, operating under the command of the Japanese Air Self-Defense Force (JASDF), comprises twenty officers and non-commissioned officers whose primary focus will be to conduct personnel training of future SDMU personnel, mission and operational planning, and creating a cooperative framework with US military space organisations such as US Space Command and the US Space Force.
The full SDMU is expected to be operational in 2023 and will comprise approximately 100 SDF personnel. The SDMU will be primarily responsible for conducting space situational awareness (SSA) operations, in collaboration with the Japan Aerospace Exploration Agency (JAXA – the Japanese civil space agency), that will monitor satellites in Earth orbit and gather intelligence on the space activities of countries such as China and Russia.
"In order to adapt to this new security environment as soon as possible, we must quickly prepare space situational awareness," said Japanese Defense Minister Kono at the ceremony.
There has been growing concern among Japanese political leaders and officials about the antisatellite (ASAT) and counterspace activities of countries such as China and Russia, as well as North Korea, and the potential threat that they pose to Japanese satellites. Japan operates a constellation of electro-optical (EO) and synthetic aperture radar (SAR) reconnaissance satellites, called the Intelligence Gathering System (IGS) operated by the Japanese Cabinet Office.
Japan also operates its own military, civil, and commercial communications satellites as well as its own positioning, navigation, and timing capability called the Quasi-Zenith Satellite System (QZSS).
As a treaty ally of the United States, Japan's SDMU is expected to work very closely with the US military in space operations, and Japanese officials and SDF personnel are already taking part, along with other countries, in US-led military space exercises and wargames.
"It is important that we gain superiority in the space domain as well," said Kono at the ceremony. "We must adapt to the new security environment as soon as possible."