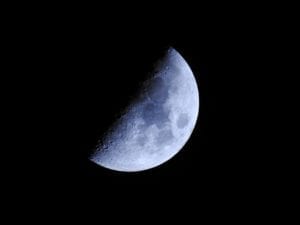 A 3D printer that produces objects using lunar dust and a laser?
It's not science fiction, but a near-future scenario when a 3D printer prototype is tested on the Moon, according to research from Italy's Politecnico di Milano.
One of the big problems that space exploration has to face are the limits linked to procurement time and the high costs of sending material into space.
Politecnico di Milano continues to play a leading role in research; looking at exploiting the few resources available in an extra-terrestrial environment by developing new production technologies.
A PhD student in Advanced and Smart Manufacturing at the university's Department of Mechanical Engineering, Leonardo Caprio, started this research. He prepared a feasibility study of the 3D printing process using lunar dust simulant NU-LHT-2M for the construction of structural components.
The project is part of the operating agreement between the Italian Space Agency (ASI) and our university for research and innovation development.
The study "Determining the feasible conditions for processing lunar regolith simulant via a laser powder bed fusion," was published in the prestigious scientific journal Additive Manufacturing.
The research concluded that regolith (the scientific name of lunar dust) could be used in 3D printing by compromising laser parameters and process conditions. Following these positive results, it was possible to define guidelines for the design of a future 3D printing system for use in space.
"The system's energy-efficient laser-based architecture must be simple and functional to allow a transition from a laboratory prototype to a system for real off-world applications," said doctoral student and researcher Leonardo Caprio.
Additive manufacturing, or 3D printing systems, allow objects and components to be printed when needed, using local resources and changing the CAD file that represents the object's geometry. 3D printing enables lighter structures, with new features (heat exchange, impact resistance, etc.) and greater reliability and durability, due to a significant reduction in the number of components.
The research is part of a project coordinated by Bianca Maria Colosimo, Professor of the Department of Mechanical Engineering of Politecnico di Milano, carried out with the Italian Space Agency (ASI) and European Space Agency (ESA). The project saw the collaboration of Barbara Previtali (Department of Mechanical Engineering), who developed a prototype 3D laser beam printer capable of printing regolith, and the group of Michèle Lavagna (Department of Aerospace Science and Technology), which provided the lunar dust simulant, supported the experiments and conducted the final printed product tests.
"The Italian Space Agency, which has training and research support as its cornerstone, sees partnerships with universities of national excellence as one of its priorities," said ASI-Politecnico Agreement Project Manager Danilo Rubini. "The Politecnico di Milano partnership is a perfect example of a cooperation between institutions and universities which starts with basic research and generates technologies and applications which contribute to socio-economic growth."
The published paper can be accessed here.