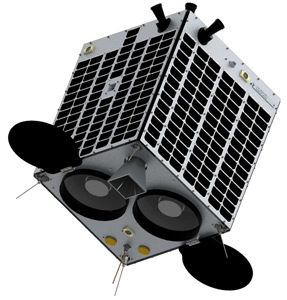 Axelspace Corporation, the Japanese satellite Earth observation company, announced on 3 April 2020 an agreement with Tokio Marine Holdings Inc., Hiroshima University, and Hydro Technology Institute Co., Ltd., on a joint research initiative into the prediction of red tide outbreaks that could potentially cause damage to marine resources. As part of this agreement Axelspace will provide satellite imagery including AxelGlobe data.
The research group will jointly promote research and development about the prediction of red tide outbreaks using various types of environmental data obtained from satellites by introducing cutting-edge AI technology and an environmental simulator.
Red tide is a common name for algal blooms, which are large concentrations of aquatic microorganisms, such as protozoans and unicellular algae, and the most conspicuous effects of red tides are the associated wildlife mortalities and harmful human exposure. The production of natural toxins such as brevetoxins and ichthyotoxins are harmful to marine life.
Axelspace is continuing its efforts to complete the AxelGlobe platform as soon as possible, and to utilize satellite data for a wide range of industries toward the achievement of Sustainable Development Goals (SDGs), through collaboration with various organisations around the world.
The Axelspace partners in the red tide research initiative include Japan's largest insurance company, a leading academic researcher in using Earth observation for ocean monitoring, and a leading Japanese consulting company specialising in quantitative analysis of scientific data.
Established in 1879, Tokio Marine Holdings, Inc. is the insurance holding company for Tokio Marine Group, which undertakes domestic non-life insurance, domestic life insurance, international business, and financial and general businesses. With a presence in approximately 40 countries, Tokio Marine Group is considered to be a diversified and financially secured insurance group. As Japan's largest insurance group, Tokio Marine Group is listed on the Tokyo Stock Exchange with over US$173 billion in total assets, US$36 billion of total revenues as of March 2015, and approximately 40,000 employees.
At Hiroshima University, Yuji Sakuno is an Associate Professor at the Graduate School of Advanced Science and Engineering. Professor Sakuno has developed a water quality monitoring technique of oceans and lakes using Earth observation satellites, aircraft, balloons, and drones. In recent years, he has been working on a wide range of remote sensing research, including seagrass beds, coral reef maps, and technology for exploration of plastic waste.
Hydro Technology Institute Co., Ltd. is the professional technology consultancy specialising in numerical analysis and information systems in fields including society infrastructure, disaster prevention, environment protection, and science support. The company works closely with academics and researchers at universities in Japan and abroad, incorporating the latest research developments into its analysis.