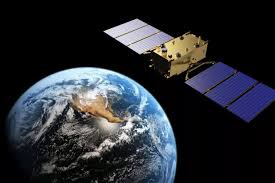 Chinese automotive and technology giant Zhejiang Geely Holding Group announced on 3 March 2020 that it is investing 2.27 billion Yuan (US$326 million) in a satellite manufacturing facility to be located in the coastal city of Taizhou, Zhejiang province, considered to be the 'hometown' of the company.
The satellite manufacturing facility will be operated by the company's GeeSpace subsidiary, originally established in 2018, and will make a low-Earth orbit (LEO) satellite constellation to provide low-latency connectivity and positioning, navigation, and timing (PNT) services for Geely-manufactured autonomous vehicles.
The Geely satellite constellation is being described as a "smart three-dimensional mobility ecosystem," and is likely to be used for more than just autonomous cars, but also for all manner of unmanned systems in the future.
Blaine Curcio, an expert on Chinese commercial space, told SpaceWatch.Global that the chairman of Zhejiang Geely Holding Group, Li Shufu, aims to turn the company in "to a "mobility service provider." Implicit in this transition is the idea that in the future, most travel will be done in autonomous cars, drones, or other machines that are autonomous, and that auto manufacturers should therefore transition from manufacturer to a manufacturer/autonomous fleet operator."
Zhejiang Geely Holding Group owns the Daimler, Volvo, and Proton vehicle brands, and is leading Chinese efforts to develop autonomous vehicles, much like Google in the United States and Toyota in Japan are doing.
The GeeSpace satellite manufacturing facility will employ 300 people and could manufacture as many as 500 satellites a year by 2025, according to a company statement. The company also said that it expects to launch the first satellite for its autonomous vehicle constellation by the end of 2020. The company did not provide details about how many satellites are planned for the constellation.
The as-yet unnamed GeeSpace constellation will provide low-latency communications for software updates and content for all Geely autonomous vehicles, and presumably will allow these same vehicles to transmit diagnostic and user data back to the company. Furthermore, the PNT payloads on the LEO satellites will provide an accuracy of several centimetres, as opposed to that of medium-Earth orbiting (MEO) PNT satellites such as BeiDou and the US Global Positioning System (GPS) with an accuracy measured in metres.
"This accuracy is not only important for cars, it will also become essential for unmanned flight," a Geely executive told US technology news website The Verge.
Blaine Curcio, however, is cautious about the Geely move into satellite manufacturing. "Whether Zhejiang Geely can pull it off is uncertain. As far as I know, they don't have a lot of internal capabilities for satellite manufacturing," he told SpaceWatch.Global.
Curcio added that, "Zhejiang Geely would also be competing with a handful of other, more established Chinese companies," such as, "CASC/CASIC and subsidiaries–of which several are already preparing to mass-manufacture ~100-200kg satellites at a rate of ~100 per year within 2020."
The announcement by Zhejiang Geely Holding Group could be considered a bold move as it has yet – like its competitors – to actually produce a consumer-ready autonomous vehicle, never mind possess any experience in satellite manufacturing. The announcement could also be seen as prudent, however, as Chinese law prevents companies and citizens within the country from using foreign satellite providers such as SpaceX's StarLink, OneWeb, or the planned Kuiper constellation under development by Amazon.
Still, Zhejiang Geely Holding Group faces regulatory challenges in China and abroad should it get its satellite constellation started. Curcio points out that, "if Zhejiang Geely could somehow get all the regulatory approval…they could plausibly launch a constellation to serve what could conceivably become a Geely + Volvo + Daimler + some other alliance autonomous vehicle service provider megaconglomorate."
"In such a world," Curcio adds, "there would also be some political considerations that are not clear either. How easily, for example, would Daimler's board in Germany, or the German government for that matter, allow them to use a constellation operated by Geely?"
"So, overall, it's a very interesting first step of what will be a very long journey," Curcio said.