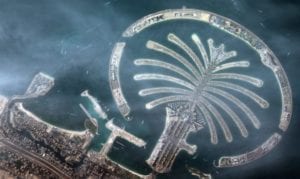 The UAE Space Agency launched a "Satellite Challenge" event as part of "UAE Hackathon 2020 – Data for Happiness and Wellbeing." During UAE Innovation Month. The challenge introduces participants to the many stages involved in manufacturing and launching satellites—from the initial design through to launch. The challenge also encourages participants to learn more about satellites through applications, games, and other technical activities.
"We will turn the challenge into a platform that encourages participants in the UAE Hackathon 2020 to leverage their innovative ideas and come up with outreaching solutions that contribute to raising awareness and knowledge about the space sector and satellites." said Nasser bin Hammad, Chief Innovation Officer of the UAE Space Agency.
The third edition of the UAE Hackathon takes place from 3-26 February 2020 at various locations throughout the country. It was organised by the Telecommunications Regulatory Authority, in collaboration with the National Programme for Happiness and Wellbeing.
"Our participation in the UAE Hackathon confirms the agency's keenness to participate in events and initiatives that promote a culture of innovation among members of the society, encouraging them to adopt its innovative practices across various sectors, including the space sector," said Dr. Mohammed Nasser Al Ahbabi, Director-General of the UAE Space Agency. "The challenge comes in line with our strategic goals aimed at raising the community's awareness about the space sector and space sciences, and working to organise and develop the national space sector to contribute to supporting a sustainable national economy."