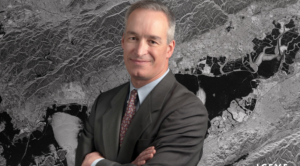 ICEYE, the global leader in small satellite synthetic-aperture radar (SAR) technology, announced it has hired Dr. Mark Matossian, an aerospace industry expert, as CEO of ICEYE US, Inc. Dr. Matossian most recently served for more than a decade in program management at Google, including carrying the responsibility of manufacturing and launch of the Terra Bella Earth imaging constellation. Matossian's hiring, announced 13 February 2020, marks a significant expansion in the US activities of ICEYE, including plans to extend satellite manufacturing to the US.
"Mark's leadership is instrumental as we fully expand into the American market. His experience will be invaluable as we grow together in this exciting new chapter for ICEYE," said Rafal Modrzewski, CEO and co-founder of ICEYE. "While we already work with customers around the globe, Mark's expertise will help us focus on the value we create for our customers in the US, building higher quality and faster technology capabilities to meet their needs."
Initially, Dr. Matossian will be working with ICEYE's current partners in the US, including R2 Space, Ursa Space, RS Metrics, and others, to fully utilize ICEYE's growing satellite constellation with three satellites operating in orbit and additional satellites launching later this year. In addition, Dr. Matossian will be focused on evaluating ICEYE satellite manufacturing in the US. The ICEYE US, Inc subsidiary is evaluating locations for manufacturing based on access to facilities, people, suppliers, partners, and interest from the local governments.
"I'm honored to join the ICEYE team, and thrilled to serve the market with unmatched SAR imaging capabilities," Matossian said. "ICEYE's leadership in New Space technology is already undeniable in Europe, and I'm looking forward to further expanding ICEYE's best-in-class imaging capabilities to US government and industry leaders. ICEYE's innovative SAR technology, growing constellation, and compelling value are a winning combination for the sophisticated US SAR market."
A veteran of Silicon Valley telecom and IT startups, Dr. Matossian most recently spent 13 years managing global projects at Google – from data centers to Android to satellites. There, he specialized in scaling up new products and services, leading projects across Asia, Europe, and South America. He is a co-founder of Solstar Space Co., which partnered with Blue Origin and NASA to develop innovative satellite constellation telecom services for spacecraft.
As part of his aerospace work at Google, Dr. Matossian worked on the precursor to OneWeb; led program management of the Titan Aerospace UAV effort; and guided substantial growth at Terra Bella. At Terra Bella, he managed Earth imaging spacecraft production and launch operations, shifting the organization from a prototype-focused startup to a process-driven, scalable venture. Prior to moving to Silicon Valley, Dr Matossian worked on the first wave of commercial constellation efforts, including Iridium and Teledesic, as well as the Strategic Defense Initiative.