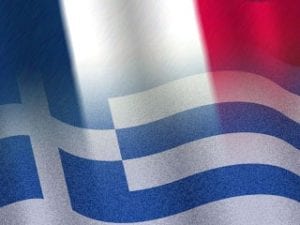 Centre national d'études spatiales (CNES) President Jean-Yves Le Gall was in Athens for the France-Greece space industry day organized by CNES, the French Embassy in Greece, and the Greek authorities, on 31 January 2020.
Le Gall gave the opening address and outlined France's space programme and its potential for working with Greece through bilateral efforts or within the framework of the European Space Agency (ESA). He also met Antonis Georgzakakis, Secretary General of Telecommunications and Communications of the Greek government.
The institutional space landscape has undergone significant changes in Greece since the country's parliamentary elections last year, notably with the dissolution of the Hellenic Space Agency (HSA) and its replacement by a new structure called the Hellenic Space Center (HSC), now in the process of being formed.
CNES and HSA signed a cooperation agreement in 2018 covering maritime services, applications derived from Galileo and Copernicus, and support for development of Greece's nanosatellite programme. HSA also signed the Joint Declaration of Interest on the Space Climate Observatory (SCO).
The 31 January meeting provided the opportunity to discuss current joint projects and give new impetus to French-Greek space relations in this new institutional context, with CNES and the Secretariat General of Telecommunications and Communications expected to sign a cooperation agreement in the coming months. This new agreement will seek to step up bilateral cooperation in the field of nanosatellites and to move forward in the areas identified in 2018: space applications, Earth observation, telecommunications, technologies, and education.