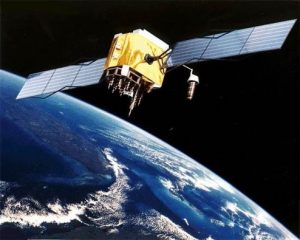 Four new satellites for the Chinese BeiDou Navigation Satellite System (BDS) recently passed technical and system tests and checks in orbit, and have started operations within the BeiDou global navigation satellite servive (GNSS) network, according to China's Satellite Navigation System Management Office.
The four new satellites are the 41st, 49th, 50th, and 51st satellites within the BDS GNSS constrellation.
The 41st BDS satellite, launched on 1 November 2018, is operating in geostationary orbit (GEO), and the 49th satellite was sent into inclined geosynchronous Earth orbit on 5 November 2019. Both of these satellites were built by the China Academy of Space Technology (CAST) under the China Aerospace Science and Technology Corporation (CASC).
The 50th and the 51st BDS satellites, both launched on 23 November 2019, are operating in medium Earth orbit (MEO), and were developed by the Innovation Academy for Microsatellites of the Chinese Academy of Sciences (CAS).
Over the past two years, China has successfully launched 28 BDS-3 satellites and two BDS-2 satellites into orbit. China plans to launch another two BDS GNSS satellites into geostationary orbit in the first half of 2020 to complete the global network.
The BDS GNSS was originally expected to start worldwide coverage in 2020 but this has been brought forward. The globally-available BDS system means that China now joins the United States (Global Positioning System – GPS) and Russia (GLONASS) as a global provider of satellite-based positioning, navigation, and timing (PNT) services.
As well as defence and national security uses, other applications for BDS are being developed for the Chinese economy and private sector. Modern satellite capabilities are critically important for the Made in China 2025 strategy, as Beijing has ambitions that technologies like BDS will become important for national and international economic security, creating a pattern of dependencies, and using BDS and technological developments in AI and 5G networks as the basis for creating international technical standards which in turn are key for establishing global dominance in high-technology sectors.
The BDS GNSS is also the centerpiece of the space component of China's Belt and Road Initiative (BRI), and PNT services from the system are already being provided for free to BRI member states throughout Eurasia and Africa.