As part of the partnership between SpaceWatch.Global and Dr. Rajeswari Pillai Rajagopalan, we have been granted permission to publish selected articles and texts. We are pleased to present "India's Self-Inflicted Foreign Policy Challenges in 2020", originally published on 4 January 2020 in The Diplomat.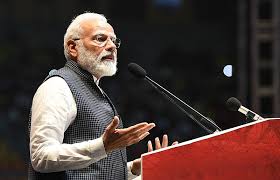 In my column for The Diplomat last week, India's Self-Inflicted Foreign Policy Challenges in 2020, I looked at India's foreign policy challenges for 2020. Sadly, many of them have been the government's own making. Hence, I argue that while the Modi government secured some notable gains during its time in office thus far, challenges lie ahead this year and beyond.
Since becoming prime minister in 2014, Narendra Modi has paid significant attention to India's foreign relations. Though there could be some quibbles about how much he managed to achieve, there is little doubt that his focus at least led to greater energy and push in India's foreign policy, even if Modi's foreign policy has not witnessed any significant shifts.
But since his re-election last summer, India's foreign policy challenges have been growing. And while the reasons for this may be varied, some of it is because of the BJP government's own mistakes.
In his first term, Modi was able to undertake significant strategic outreach to the United States, Japan, and Australia. The revival of the Quad is a great indicator of the pragmatism in India's diplomacy today. Despite some setbacks in between, India also managed to consolidate its position in two important Indian Ocean countries – Sri Lanka and Maldives. Modi can also be credited with a more effective outreach to Southeast Asia, with its Act East Policy.
But there are also growing difficulties. Managing China, India's most serious challenge, has seen some success but it remains a major and continuing problem. India's more active role in the Quad in its second avatar is a positive sign. Despite the occasional wavering in India's Indo-Pacific policy, elevating the Quad to foreign ministerial level deliberations shows the willingness of all the four Quad members to acknowledge the reality of the China problem and the need for the four to work toward strategic coordination.
But there are serious problems with India's hard capacity to manage the China problem. General V.P. Malik, the former chief of Indian Army Staff, said during the Kargil war that "we will fight with what we have," but such an approach while facing a much a larger and strong force in China will be dangerous for India. For all the loud rhetoric on national security, the Modi government's defense budget allocation has been abysmal. Year after year, it has driven down the defense budget, which now has the lowest allocation since the period before the 1962 Sino-Indian War.
Even within this allocation, much of it is spent on salaries and pension, leaving very little for capital expenditure, thus leaving procurement issues unresolved. All three Indian services have significant gaps and this is going to test India's ability to defend successfully against China. The Indian focus appears to be on diplomacy to deal with China, but depending on one toll alone could be dangerous.
Another major challenge is the neighborhood, and the problems here are compounded due to India's internal developments. Today, India's neighborhood policy is facing serious challenges, in part because of the Citizenship Amendment Act (CAA) and the proposed National Register of Citizens (NRC). Together, they have had a particularly negative impact on India's relations with Afghanistan and Bangladesh. With the CAA targeting three Islamic neighbors – Afghanistan, Bangladesh, and Pakistan – India's neighborhood diplomacy suddenly faces new problems.
Relations with Bangladesh had improved significantly under Prime Minister Sheikh Hasina but the CAA and the NRC have put the Bangladeshi government in a difficult position. Relations with Afghanistan, another friendly neighbor, are affected also. Moreover, the CAA is seen both as specifically targeting Muslims and as equating Indian citizenship with Hinduism, raising eyebrows across the world. Even India's partners are questioning its credentials as a multicultural, pluralist society. India did enjoy certain soft power benefit as the world's largest democracy, with diverse cultures and religions co-existing in a stable political system, but that image has been tarnished by the recent developments.
Modi, Home Minister Amit Shah, and even External Affairs Minister S. Jaishankar can ignore the global concerns by saying these are internal matters of India. But the reality is that India's moral standing has taken a hit and it will need significant efforts on the part of the Modi government to demonstrate that India is still a multicultural and secular democracy.
Modi did make a smart choice in getting Jaishankar to head the foreign ministry. Jaishankar, a former foreign secretary, is well-respected around the world, and is known to have been an important reason for many of Modi's foreign policy successes in his first term. But it is unclear if an experienced technocrat like Jaishankar can weather the storms created by poor domestic political decisions. Jaishankar was successful to a large extent in assuaging the fears around the developments in Jammu and Kashmir, after Article 370 was revoked in early July. His extensive engagements in the United States, speaking in nearly a dozen think tanks, as well as other media interviews, helped stem the damage.
But India's outreach has been poor after the CAA. Jaishankar's cancellation of meetings with U.S. House Foreign Affairs Committee (HFAC) because the delegation included Ms. Pramila Jayapal, for instance, has angered Democrats in the United States to the point where Jayapal now has another 10 legislators co-sponsoring her resolution in the Congress, seeking a return to normalcy in Kashmir at the earliest. It is not clear that India still enjoys the kind of bipartisan support in the U.S. as it did in the last 15 years.
This comes on top of Modi's statement, "Ab ki baar Trump Sarkar," which has not gone down well with Democrats. It would have been better for Modi to not poke his head into the internal politics of another country. The U.S. relationship is absolutely critical in managing the China issue and it will be a challenge to get it back to even keel, especially if a Democrat wins the White House in November.
It is unclear how the India-Japan relationship has been affected. The annual summit, originally slated to take place in Guwahati in December 2019, was postponed because of CAA-related protests. This has been an annual feature for more than a decade and it is possibly the first time that the summit meeting has been skipped.
India's democracy and stability plays at least a supporting role in India's partnerships, and even uncertainty can hurt these relations. While India has faced many external difficulties in the past, they have rarely been the result of domestic politics. Handling these new challenges could be much more difficult than the Indian government assumes.
The original can be find here – http://securitystrategyrajagopalan.blogspot.com/2020/01/is-washington-consensus-on-us-india.html-  Rights reserved – this publication is reproduced with permission from Dr. Rajeswari Pillai Rajagopalan.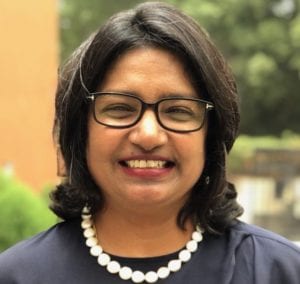 Bio: Dr. Rajeswari Pillai Rajagopala is currently a Distinguished Fellow and I head the Nuclear & Space Policy Initiative at the Observer Research Foundation, New Delhi. She is also the Technical Advisor to a new UN Group of Governmental Experts (GGE) on Prevention of Arms Race in Outer Space (PAROS) (July 2018-July 2019). As the senior Asia defence writer for The Diplomat, she writes a weekly column on Asian strategic issues. She joined ORF after a five-year stint at the National Security Council Secretariat (2003-2007), where she was an Assistant Director. Prior to joining the NSCS, she was Research Officer at the Institute of Defence Studies and Analyses, New Delhi. She was also a Visiting Professor at the Graduate Institute of International Politics, National Chung Hsing University, Taiwan in 2012.