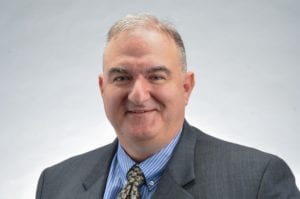 The Space & Satellite Professionals International (SSPI) has announced that it will present its 2019 Mentor of the Year Award to Robert Lyon, Chief Engineer and Executive Director of Flight Assurance at Maxar Technologies. Rob will be honoured on October 8 in Silicon Valley at SSPI's 14th Annual Future Leaders Dinner for the support, inspiration, and guidance he has provided to young professionals throughout his career. During the Dinner, SSPI will also honour the 20 Under 35 space and satellite professionals to watch in the coming years and present three of them with its Promise Award for outstanding achievement.
"People like Rob are the unsung heroes of our industry," said executive director Robert Bell. "He was selected by our jury from among a remarkable line-up of candidates, all unsung heroes, who are building the foundation of innovative talent the industry needs to continue its advance. We all owe them more than we usually appreciate. October 8 is a chance to show that appreciation in a big way."
The 2019 Future Leaders Dinner takes place at The Computer History Museum in Mountain View on Tuesday, October 8 in conjunction with the Satellite Innovation 2019 conference, produced by SatNews publishers. The proceeds of the dinner go to fund SSPI's educational, professional development and industry growth initiatives.