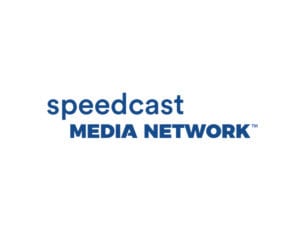 Speedcast has announced a joint service offering with In Aria! Networks, one of Europe's leading service providers in managed broadcast video contribution over IP, and Telespazio, a leading provider of digital TV platforms and satellite transmission in Europe. Relying on a combination of In Aria! Networks' redundant video contribution over IP gateways integrated with the Speedcast Media Network (SMN) and Telespazio video teleports, media companies around the globe can securely contribute and deliver SD, HD, and UHD video services with unparalleled efficiency, flexibility, and a faster time to market.
The joint service offering from Speedcast, In Aria! Networks and Telespazio is designed to speed up cloud-based IP video contribution, media processing and satellite-based digital distribution. The offering includes a wide range of cloud-based value-added services, such as backhaul, media conversion, high-quality, low-latency live streaming, and occasional use secure IP contribution, as well as multichannel digital TV platforms on the leading European Direct-to-Home satellite position.
Telespazio's digital video teleport facilities in Fucino Space Center, Italy feature 170 antennas and offer a broad satellite footprint for distribution of video channels across the Atlantic, Europe, Middle East, Africa and Indian regions. When combined with SMN's low-latency fibre distribution network, multiple teleport locations around the world, and fully managed IP video transport service, they provide media companies with a large-scale, high-capacity global solution for delivering broadcast-quality video. In addition, the companies are collaborating on DVB-S and DVB-S2 Direct-to-Home satellites at 13° East to ensure improved video delivery across Europe.
"Uniting Telespazio's DVB-S2 digital video platforms with In Aria! Networks' innovative media transport technology and the Speedcast Media Network will have a huge impact on multi-platform video delivery," said Alessandro Caranci, Head of Line of Business Satellite Communications at Telespazio. "Our customers can now have access to a cloud-based IP video contribution and distribution network, making it easy and cost-efficient to deliver video in any region on any device."
"We're thrilled to partner with Telespazio, a major player in Europe, and Speedcast, who has a huge influence in North America and the Asia Pacific regions," said Alberto Carpenè, CEO of In Aria! and Vice President of the Speedcast Media Network. "This joint offering sets a new benchmark for flexibility, enabling media companies to launch channels faster and more affordably."
"Joining forces with Telespazio and In Aria! Networks allows us to address a critical growing need in the media market for hybrid video services," said Erwan Emilian, Executive Vice President of Enterprise and Emerging Markets at Speedcast. "This partnership represents the fastest and most efficient way to backhaul video feeds, the widest network capacity for video distribution, and the broadest portfolio of value-added services, including cloud-based playout and media processing up to the satellite distribution on various satellites."