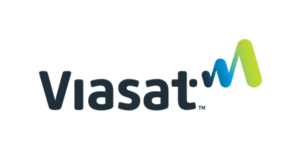 Building on its existing presence in Australia, Viasat plans to launch a Real-Time Earth (RTE) facility in Alice Springs, Australia. Viasat has partnered with the Centre for Appropriate Technology (CfAT), an Aboriginal not-for-profit science and technology company based in Alice Springs, which will build and own the facility through its wholly-owned commercial subsidiary CfAT Satellite Enterprises Pty Ltd, and Indigenous Business Australia (IBA), an Australian Commonwealth commercially-focused government authority, which will help finance the project and provide related commercial advice and support.
This multi-million dollar investment in Alice Springs will enable Central Australia to be a key player in the burgeoning global satellite and space industry, and Indigenous Australians to be leading participants in the sector. The investment is also strongly aligned with the priorities for the Australian Space Agency which is seeking to increase opportunities within Australia's space industry and develop world-leading core satellite infrastructure.
The Viasat RTE system will be a hybrid space and ground network that is expected to bring affordability and reduced latency to earth observation and remote sensing applications. The Viasat RTE network is typically used by low earth orbit (LEO) satellite operators to bring end-users—environmental, shipping, oil and gas, government among other industries—access to data on demand without the need to invest in a dedicated antenna system.
Dr. Steve Rogers, CEO of CfAT Ltd said, "Working with Viasat and IBA on the development of the RTE facility demonstrates the capacity of CfAT to continue to contribute positively to technology and critical space advancements in outback Australia. The development will provide a positive contribution to the local economy through contract opportunities for local businesses during the facility construction phase, and ongoing employment opportunities for local Aboriginal people once operational—as the CfAT facilities management team will be providing on-going site maintenance."
"IBA's investment in Viasat's RTE facility alongside our Indigenous partner, CfAT, is a light-house project that shows the world that Aboriginal people can be at the forefront of new technology industries in Australia," said Rajiv Viswanathan, CEO of IBA. "CfAT is a successful Aboriginal corporation that has for many years been at the vanguard of technology innovation and application in remote Australia. We expect the RTE facility at CfAT's headquarters will create a platform from which CfAT can grow its business in Australia and, potentially, globally—as it looks to generate commercial returns for CfAT as well as flow-on benefits for the local economy via employment and supply chain opportunities. We are proud to support local businesses in realising their ambitions for growth in the space sector."
John Williams, vice president of Real-Time Earth at Viasat added, "Partnering with CfAT and IBA in Australia will enable us to build a state-of-the-art RTE ground station that will offer multiple benefits both locally and globally, from bringing new jobs and opportunities to the region to advancing how remote sensing data is delivered around the world. We are revolutionising data delivery for LEO satellites, bringing affordability and lower latency communications to earth observation and remote sensing applications. The Alice Springs community will be a big part in our development and execution of these advancements."