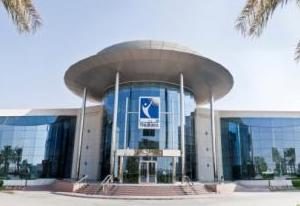 IEC Telecom is to open-up the Turkish maritime and offshore markets to even better value-added voice and data services through a new tie-up that will bring Thuraya's highly respected VSAT+ maritime satellite service to the region.
Under the arrangement with Thuraya Telecommunications Company, IEC Telecom will act as the master distributor for VSAT+ across all main maritime market segments and customers, including high-end fisheries, offshore installations and merchant fleets. In a win-win partnership for both companies and the maritime industry, IEC Telecom will offer VSAT+ across Europe, Asia-Pacific (APAC), Middle East and Africa (MEA).
IEC Telecom has been a leading provider of value-added voice and data services to the maritime industry for more than 20 years and was awarded best Maritime Thuraya Service Partner in 2018.
Thuraya launched VSAT+ in Q4 2018. The service offers global coverage, best-in-class data rates to meet growing demand for high-throughput services, and high levels of reliability, security, resilience and flexibility. VSAT+ ensures optimum flexibility by combining Ku-band (for high-speed data) and L-band (for backup and fall back). The service is scalable to meet global and regional needs for essential communications such as voice calls, email and position reporting, and for high-bandwidth requirements such as training, publications, condition-based maintenance, enterprise resource planning and content for crew welfare.
Nadeem Khan, Director Maritime M2M & IoT at Thuraya, said: "By appointing a highly experienced, capable partner with wide geographical reach as our Master Distributor for VSAT+, we are simplifying the proposition for resellers to offer high-quality services with no investment in the infrastructure. This is a win-win partnership founded on creating new opportunities for the maritime industry."
Nabil Ben Soussia, Vice President Maritime at  IEC Telecom, said: "The Turkish market is an important market for IEC Telecom and the launch of Thuraya VSAT+ marks the beginning of a new chapter in our relationship with Thuraya. Together we have the potential to transform the maritime communications market."
The Turkish market is an important one for IEC Telecom because there are in excess of 3,000 vessels owned or operated by Turkish companies worldwide. Turkey has a key position geographically, connecting Europe, Asia and the Mediterranean with the Black Sea.
Ahmet Aybar, Managing Director at IEC Telecom Turkey, commented: "IEC Telecom is the only Distribution Partner in Turkey cooperating with major satellite providers such as Thuraya, Inmarsat and Iridium, and our aim is to provide better support and management advantages to the many Turkish maritime companies."
In support of the Thuraya VSAT+ service, IEC Telecom has developed its own One Gate Solution which gives ease of control of VSAT assets while also delivering high levels of cyber
security. One Gate provides easy internet access for crew members and contractors as well as helping to maximise workflows while keeping operational costs down.
Customer demand is constantly growing for satellite solutions that offer high-speed internet, always-on connectivity, ease of use, innovation and value-added features that drive operational efficiency and increase onboard options for entertainment and crew welfare. VSAT+ and IEC Telecom's value-added services meet this demand in an integrated solution.
Enhanced by a set of value-added services from IEC Telecom, Thuraya VSAT+ is a truly unique solution for maritime communications. For international shipping companies, Thuraya VSAT+ offers global coverage with no yearly lock-in commitment. For fishing and leisure boats, we provide flexible tariff plans with regional focus.