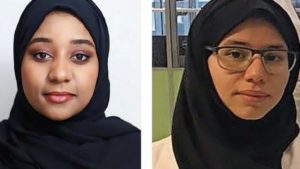 A nanosatellite named MeznSat is being manufactured by a group of university students in the UAE, the Khaleej Times has reported. The aim of the satellite is to pinpoint the cause of greenhouse gases. Once the data from the satellite is shared with students, analysts and researchers, it is hoped that they can work to mitigate the production of the gases.  The students, from the American University of Ras Al Khaimah (AURAK) and the Khalifa University, aim to launch the satellite later this year.
The project is typical of the UAE's ambition to encourage the next generation of space engineers. The Emirati government is placing special emphasis on space science and technologies to facilitate the growth in interest in the sector. Last year, a group of students from the Khalifa University developed and manufactured another satellite, MySat-1 which is at the ISS awaiting deployment. MySat-1 was the first nanosatellite developed by students from the UAE.
MeznSat includes two payloads, an RGB camera, deployable antennas, a communication system to communicate with the ground station, an on-board computer to measure sensor data on the satellite and a spectrometer, which will measure the gases.
The UAE is establishing itself as a space hub and is keen to develop its indigenous satellite manufacturing capabilities, investing 22 billion Dirhams (U.S.$6 billion) into its space projects. Offering these opportunities at university level gives an insight into space technology that was not on offer before and can give students a taste of what it takes to design and build a functioning satellite that will be used to truly make a difference.
The UAE is also engaged in an astronaut programme as well as using its KhalifaSat satellite for humanitarian and research and developing future satellites to tackle climate change. The government is also invested in the development of a launch hub for Virgin Galactic flights. The MySat-1 satellite was constructed at the Yahsat Space Laboratory at the Masdar Institute which opened its doors in 2017, offering students facilities where small satellites can be built and tested.