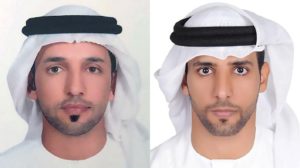 Officials from the Russian state space corporation Roscosmos have indicated that the first Emirati human spaceflight mission will take place in September to October 2019 and will last eight days, a change from the initial plan to send the UAE's first astronaut to the International Space Station (ISS) in April 2019 for mission lasting 10 days.
"According to the new schedule, the launch of the Soyuz MS-15 spacecraft has been moved to September 25, which means that the duration of the Arab astronaut's mission, with the landing date for the Soyuz MS-12 remaining unchanged, will be eight days until October 3, rather than 10 days as was previously planned," a Roscosmos source told Sputnik, a Russian news outlet.
In July 2018, nine Emirati astronaut candidates visited Russia for medical tests and simulation training. In September 2018, two of the candidates, Hazza Al Mansouri and Sultan Saif Al Neyadi, began their intensive training at the Russian cosmonaut training centre outside of Moscow. One of these individuals will become the first ever Emirati astronaut to go to space and to the ISS.
Dr. Sultan Saif Al Neyadi is an expert in information technology, and Hazza Al Mansouri is a UAE Air Force pilot. Both will spend the coming months in Russia for advanced cosmonaut training before this year's mission.
After the first mission in the third quarter of 2019, the UAE Space Agency will continue selecting astronaut candidates in order to create a national astronaut cadre with the aim of sending Emiratis in to orbit annually.
"The UAE has a long-term space exploration programme. We can train astronauts, and they will be sent to orbit annually. We plan to select two more astronauts in addition to the four astronauts that we have already selected, so that we have our own astronaut team, like major global space agencies have," Dr. Mohammed Al Ahbabi, the Director-General of the UAE Space Agency, said recently.