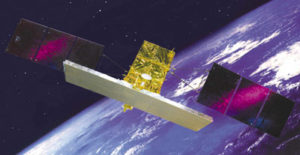 e-GEOS, the geospatial information company that is a joint venture of Telespazio and the Italian Space Agency, has signed a contract with the Government of St. Lucia in the Caribbean for the provision of COSMO-SkyMed satellite data as part of an Early Warning System to help manage emergencies resulting from severe weather.
"The agreement signed with the Government of Saint Lucia once again demonstrates the efficacy of the Leonardo Group's satellite technology for monitoring the effects of climate change and to support globally and timely the effects and the emergencies caused by these phenomena," said Massimo Claudio Comparini, CEO of e-GEOS and Head of Telespazio's geo-information business line. "e-GEOS has operated in the geo-information services sector for more than 10 years and, thanks to large investments in research and development, has developed a technological know-how recognized all around the world
e-GEOS will provide what it is describing as a complete "geo-information center" on St. Lucia, combining the technological capabilities of the Italian COSMO-SkyMed satellite constellation with data generated by weather radar, and e-GEOS' expertise in the strategic sector of emergency mapping.  e-GEOS plans to  provide pre and post-event satellite maps within few hours, supporting rescue operations following catastrophic weather events, including hurricanes.
The new "geo-information center" and related platforms and services will enable local authorities to increase the alert capacity in case of an extreme weather event and to provide a rapid evaluation of damage after the event occurs. The center will be operated by the Saint Lucia Meteorological Services Weather Centre (SLUMET) on St. Lucia and by the National Emergency Management Organisation (NEMO), responsible for managing emergencies.