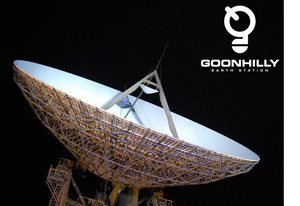 The UK's Goonhilly Earth Station has opened an office in Farnborough, UK, as part of its expansion plans to offer consultancy, design, engineering, and small-scale manufacturing services to the global space and satellite sector.
The new facility, located at the Cody Technology Park in Farnborough, Hampshire, provides Goonhilly with room and expand its team in the South-East of England.
Work teams located in the new Farnborough location will coordinate closely with teams located in Goonhilly's Cornwall headquarters and will collaborate closely. For example, while the Farnborough team will be focused on deep space antenna array design, their colleagues in Cornwall will undertake the implementation.
"With offices in both Cornwall and Farnborough, we will be able to expand and attract a wider pool of engineering talent, while the Farnborough office will also serve as a convenient meeting place for many of our customers and partners," said Ian Jones, CEO of  Goonhilly. "It's an exciting time to join or work with the Goonhilly team as we focus on helping to shape the new space economy with disruptive communications technologies,"
Goonhilly is also recruiting and investing in small-scale advanced manufacturing/production facilities at its Cornwall headquarters, where it plans to build its next-generation systems.
Working closely with the UK's radio astronomy academic community, Goonhilly engineers apply the latest radio astronomy techniques to commercial projects, such as the development of whole-sky antenna arrays for detecting and tracking satellites. These arrays enable other services, including Internet of Things (IoT) satellite terminals, 5G network satellite systems,  aeronautical terminals, and highly efficient and high-throughput modulation designs for constellation communications.
The Farnborough office will be led by Goonhilly technical director and chief scientist, Matt Cosby. It will provide Goonhilly with a second UK base from which to conduct electronics and systems design operations.