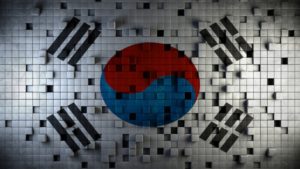 South Korea is considering drawing up rules of engagement in cyberspace to better defend against growing threats from North Korea and other unidentified threat actors, the South Korean military revealed on 14 October 2018, according to a report from the Yonhap News Agency.
"Since 2004, discussions have been under way at the U.N. meetings to enact international laws related to cyber war," an anonymous source told Yonhap News Agency. "We will closely watch the relevant situations and cautiously review and push for drawing up the rules of engagement."
The proposed rules of engagement are designed to provide detailed guidelines on how to respond to cyber attacks as soon as threats and attacks are detected. The South Korean military is also believed to be developing its own cyber countermeasures, although details about what kinds of tools are being created and can be employed have not been publicly disclosed.
The revelation that the South Korean military is developing cyber rules of engagement comes as the number of cyber attacks against the armed forces has been steadily rising in the past few years.
According to available data, there were 3,587 cyber attacks against the South Korean defence ministry and the military from January to August this year. This compares with 1,434 cyber attacks detected throughout all of 2013.
Of the 16,931 cyber attacks detected from 2013 to August this year, North Korea has been identified as being likely responsible for 244 attacks. The majority of the other cyber attacks are believed to be responsible by unidentified threat actors from countries outside of the Korean Peninsula.
In light of these growing cyber threats, the South Korean defence ministry recently announced that it had set aside 15.8 billion Won (U.S.$13.9 million) in its planned 2019 defence budget to build an effective response system.