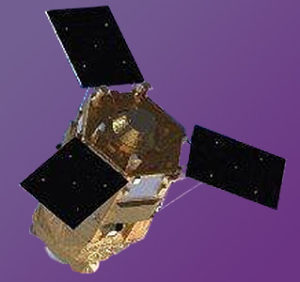 Moroccan media is reporting that the North African country's second high-resolution Earth observation satellite, the Mohammed VI-B, is due to be launched on an Arianespace launch vehicle from the Kourou Space Centre in French Guiana in November 2018 on either the Vega or Soyuz ST-A Fregat-M satellite launch vehicles.
The launch of the Mohammed VI-B should take place a year after the first Moroccan Earth observation satellite, Mohammed VI-A, was successfully launched also by Arianespace.
The Mohammed VI-B satellite, like the Mohammed VI-A, is based on the Pléiades-HR  high-resolution Earth observation satellite that is jointly built by French satellite manufacturers Airbus Defence and Space – who built the satellite bus – and Thales Alenia Space – who are responsible for the payload. The Mohammed VI satellite project is rumoured to have cost the Moroccan government approximately U.S.$578 million, and both satellites are  thought to have a panchromatic resolution of 50 centimetres.
The Falcon Eye reconnaissance satellites being built by Airbus Defence and Space and Thales Alenia Space for the United Arab Emirates, and due to be launched in 2019, are also believed to be based on the Pléiades-HR satellite.
The original deal for the two Moroccan satellites was signed in 2013 when Francois Hollande was French president, but both Rabat and Paris have been reticent to release many details about the contract and the satellites.
Moroccan media report that the Mohammed VI-A satellite has proven useful in closely monitoring the disputed territory in the Western Sahara, where the Polisario Front has been in conflict with Morocco for many decades. Further, when Morocco recently accused Iran of facilitating the presence of Hezbollah fighters in the area it is believed that Moroccan diplomats handed over satellite imagery of Iranian and Hezbollah activity taken by the Mohammed VI-A satellite to Iranian officials to reinforce their case against them.
The Mohammed VI-A satellite is capable of taking more than 500 images a day and updates its data every six hours. It was also launched to help Morocco's security agencies fight cross-border smuggling, detect potential terrorist activity in the Sahel region, and to mitigate illegal migration from Sub-Sahara Africa.