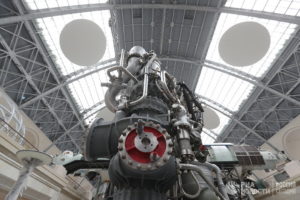 China has offered Russia to work together on promising methane and hydrogen rocket engines, Igor Arbuzov, General Director of NPO Energomash, told RIA Novosti.
'Our Chinese colleagues are very interested in the joint development of a methane rocket engine. We are considering this as an opportunity for attracting additional investments for the methane engine development, which may be followed by a license agreement for its production in China', Arbuzov said.
He also notes that, in addition to the methane rocket engine, China is also interested in developing a hydrogen engine.
More details may be revealed in November, when a joint meeting of Russian and Chinese representatives is held in the city of Zhuhai. 'It is well known that the subject of rocket engines is of high importance for China', Arbuzov said.