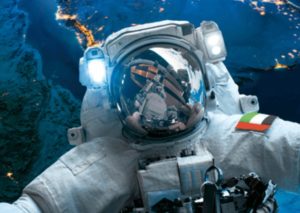 The United Arab Emirates has progressed to the last 39 Emirati men and women who are in line to be selected as the nation's first astronauts, one of whom will be launched to the International Space Station (ISS) from Russia next year.
More than 4000 men and women applied to join the UAE astronaut core, and the field was cut to 95 and then again to 39, by a series of physical and psychological tests at the Mohammed Bin Rashid Space Centre in Dubai.
The field will eventually be cut to four astronauts, who will train to travel into space. This training is part of the preparation to send the first Emirati astronaut to the ISS as part of a deal signed recently with Roscosmos, the Russian Space Agency. That mission is scheduled for April 2019, where the Emirati astronaut will be part of the crew on a Soyuz manned spacecraft, spending 10 days conducting scientific research on the ISS.
The candidates underwent a range of testing to measure intelligence, aptitude, neurocognitive ability, personality, and working memory. They also participated in face-to-face interviews which mirrored testing conditions in space, according to the MBRSC. The final round of interviews, which begin this week, will also include experts from other international space agencies.
"We are proud of all the Emirati talents who registered for this ambition programme," said Yousuf Al Shaibani, director general of the MBRSC. "We are happy with their persistence and dedication to reach the highest levels of achievement."