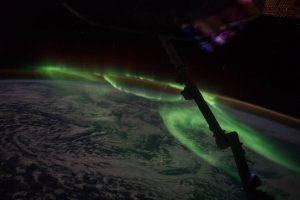 A political competition to host the headquarters of the new Australian Space Agency has emerged between Australian states, a development that a prominent Australian space policy expert is counterproductive, even pointless, and misunderstands the role and scope of the agency that is due to start operations on 1 July 2018.
Ever since the Australian Federal Government officially announced the creation of the Australian Space Agency, states such as Victoria and Western Australia have vied and lobbied to have the agency based in their respective territories.
"No other state or territory can boast having one in five space industry headquarters right here in Victoria, ready to go," said the Industry Minister of Victoria, Ben Carroll.
Victoria is already the Australian home to some of the largest aerospace companies in the world, such as BAE Systems, Boeing, Lockheed Martin, and Thales.
Meanwhile, the Science Minister of Western Australia, Dave Kelly, publicly released a report that extolls Western Australia's strategic geographical advantages and its already existent space industry cluster.
The Australian Federal Government in Canberra, however, is so far refusing to be drawn into this political competition between states, with the Federal Innovation Minister Michaela Cash telling an Australian news outlet that, "We welcome all expressions of interest in building Australia's space capability and encourage businesses to get involved in this exciting new growth industry."
For Dr. Malcolm Davis, a Senior Policy Analyst at the Australian Strategic Policy Institute (ASPI) in Canberra, the political lobbying by Victoria and Western Australia is counterproductive and misses the point of the Australian Space Agency.
"Intensifying competition between the states over which one hosts the Australian Space Agency is counter-productive and misses the point entirely. The Space Agency's role is primarily to facilitate the growth of Australian space industry. The Agency itself will be a small organisation – not a 'NASA down under'. The job growth will happen in the private sector with Australian space industry. In the end, it doesn't matter where the agency is physically located, what matters is its ability to generate a booming Australian commercial space industry sector. That is where the job growth will happen," said Dr. Davis.