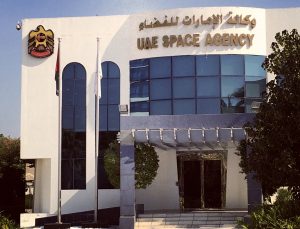 In its ongoing path toward developing the human and technical capacities required for a functioning space sector, the UAE has launched a student competition to build mini satellites.
The UAE Space Agency, in collaboration with Khalifa University and Boeing Corporation, has announced the STEM-oriented contest called the UAE Mini-Satellite Challenge: Design it, Build it, Launch it.
Open to teams comprised of undergraduate and graduate students enrolled in UAE universities, the challenge provides the opportunity for students interested in the fields of engineering, material sciences, and physical sciences to develop technology applications and experiments that are exposed to the space environment.
The winning team will test their technology on a 2U CubeSat platform deployed from the International Space Station.
The UAE Space Agency (UAESA) is providing UAE government endorsement for the challenge, as well as serving as the primary funding sponsor and partner. The challenge program supports the UAESA's mission to align national goals to develop space research, space programs, and strategic partnerships in the field of space.
Khalifa University is the challenge's academic stakeholder. It offers the only Aerospace and Aeronautics degrees in the UAE. Khalifa University serves as the competition organizer and will be responsible for coordinating the development of the winning team's payload, as well as managing its integration into a CubeSat platform.
Boeing has collaborated with several companies and organizations to structure and implement the competition, providing the general contest idea, framework for the student competition, as well as assistance and in-kind support for various aspects of the contest. Boeing will also assist in the process of integrating the student experiment onto the International Space Station. Through Boeing's user agreement with the Center for the Advancement for Science in Space (CASIS), the winning team will secure transportation to and from the International Space Station as well as on-orbit resources such as video data, and astronaut involvement.
The competition consists of a Letter of Intent, submission of a white paper proposal, and for the finalists, a 20-minute presentation to a panel of judges at the Challenge Workshop.